Music Blogs
2010: Favorite 50 Albums of 2010 | Staff Feature
Things were easier in 2009. Even before tallying the votes, we knew that Animal Collective's Merriweather Post Pavilion would place first and Dirty Projectors' Bitte Orca second. We knew that sunn 0)))'s Monoliths & Dimensions would be our top "metal" pick, Raekwon's Only Built 4 Cuban Linx… Pt. II our top hip-hop pick, and Oneohtrix Point Never's Zones Without People our top "experimental" pick. We knew Mount Eerie, Atlas Sound, and The Flaming Lips would place high, and we knew that TMT favorites like Graham Lambkin, Zu, and Emeralds would, you know, actually make a year-end list.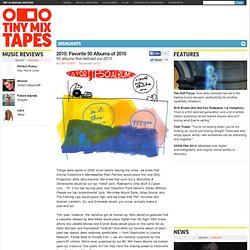 Sleazy Beats Recordings
Electronica, Ambient, Minimal Techno, Modern Classical, Dubstep at futuresequence
Search First Word Shop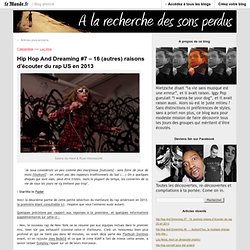 "Aujourd'hui, la musique change très vite, la technologie et les idées des gamins aussi, et leur accès à la technologie évolue tous les jours. Les trois prochaines années vont être dingues, je le sens. On va vivre en dehors des labels, en dehors des modes. Ça va être un retour violent à la créativité. Je crois que le monde qui m'a toujours excité est en train de se mettre en place, c'est génial."
M_Patton's lists - Rate Your Music -
azari & iii. following up on the still lasting success of 'reckless with your love' (that we posted over a year ago) and their collaboration with friendly fires plus countless remixes for the likes of munk, runaway, cfcf, voltage and sunday girl, toronto's currently hottest collective azari & iii are back with their new single 'indigo'. originally supposed to be released on the resurrected trax records which never came through, it's out on turbo now instead.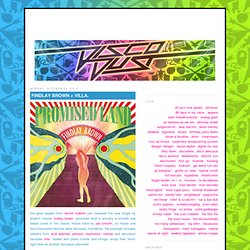 The last few years have been an incredible experience made possible by the various staff, contractors and partners we've worked with. We would like to thank our board and investors, particularly Graeme Wood, who backed us in late 2007 and never stopped supporting and mentoring us. A huge thanks also to our users, who kept coming back each day to discover the great new music. While we are shutting down wearehunted.com, we will continue to create services that will delight you, as part of the Twitter team. There's no question that Twitter and music go well together. Artists turn to Twitter first to connect with fans, and people share and discover new songs and albums every day.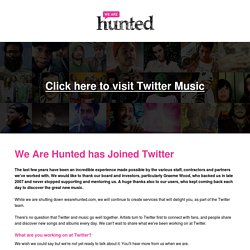 Altered Zones was sad to find out this weekend that our Swiss-French friends over at Delicious Scopitone are laying their blog to rest after a year and a half of activity. We talked with founder Emmanuel Ducret about the decision over email… AZ: Pourquoi as-tu décidé de stopper l'activité du site? Emmanuel: Le Delicious Scopitone est un blog « collaboratif ». Comme dans toute famille ou vie de couple, il y a parfois des moments de bonheur mais aussi de tensions. Difficile de trouver un équilibre qui convient à tous, de communiquer suffisamment pour que chacun puissent (re)trouver sa place.
DiKSO - round and round, upside down...
Such a beauty of a remix package… featuring Hannes Fischer and Marc Poppcke from Berlin and LeSale from Vienna. Return of the faith… Three remixes, especially made for the forthcoming open air season. So, open your heart as wide as possible, drink a bottle of good wine and give some love to the one(s) next to you.01 / Faith (LeSale Remix) / TT 06:51 The first remix comes from Vienna's finest export at the moment: LeSale. After great releases on Luv Shack Records and even bigger remixes for Megadon Betamax and Volta Cab we didn't expect anything less. But listen for yourself. Goosebumps galore… 02 / Faith (Hannes Fischer Remix) / TT 07:00 Up next is the master of pop minimalism: Hannes Fischer.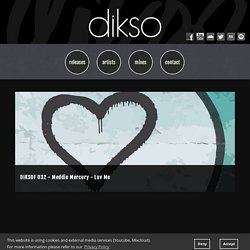 Numinots