Boeing + Bigelow Aerospace
Bigelow Aerospace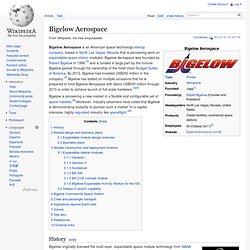 Bigelow Aerospace is an American space technology startup company, based in North Las Vegas, Nevada that is pioneering work on expandable space station modules. Bigelow Aerospace was founded by Robert Bigelow in 1998.[3] and is funded in large part by the fortune Bigelow gained through his ownership of the hotel chain Budget Suites of America.
Bigelow Aerospace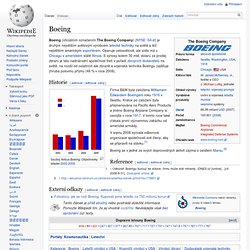 Boeing (oficiálním označením The Boeing Company) (NYSE: BA) je druhým největším světovým výrobcem letecké techniky na světě a též největším americkým exportérem. Operuje celosvětově, ale sídlo má v Chicagu v americkém státě Illinois.
Boeing
August 5, 2010 2:00 PM (Illustration by Leandro Castelao)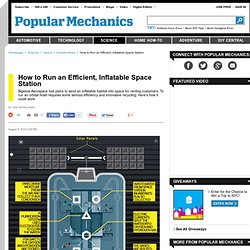 Inflatable Orbital Space Habitat – Bigelow Aerospace Habitat
Inflatable Private Space Station/Hotel - Bigelow Aerospace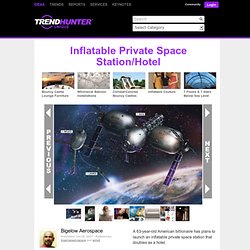 A 63-year-old American billionaire has plans to launch an inflatable private space station that doubles as a hotel.
CST-100
The CST-100 (Crew Space Transportation) crew capsule is a spacecraft design proposed by Boeing in collaboration with Bigelow Aerospace as their entry for NASA's Commercial Crew Development (CCDev) program.