04
Get flash to fully experience Pearltrees
Charles Darwin shown with his most prized possession. He didn't quite understand the concepts, as it was a little after his time, but he liked to dance to it. A rare picture of Einstein walking through a park with his Manchine CD. He won't admit it, but most of his ideas were formulated from hearing the CD. After hearing Manchine for the first time, Thomas Edison was motivated to invent great machines to better mankind. Manchine praises you Thomas.
Visions from Central Europe Part One: Overview Korkowski 1983: "Don't be fooled, the eastern bloc will feign peaceful compliance: with the opening and shifting of borders, with pact dissolutions or pretended suggestions of neutrality. Then, when you are factored out of Western protection, they will attack you just like unprotected game."
Church of St. Peter (Roman Catholic) 16 Barclay Street at Church Street New York, N.Y. 10007 http://stpetersrcnyc.org/ Old St. Peter's is the Mother Church of Catholic New York, as it is the oldest Roman Catholic parish in New York City and New York State.
About these Photos Faces of Lost Youth Left - Furman Owens, 12 years old. Can't read. Doesn't know his A,B,C's. Said, "Yes I want to learn but can't when I work all the time."
Updated September 2010 WAR PROPAGANDA Propaganda Analysis: Home Page Propaganda—Good and Bad—for Democracy Propaganda Media The Office of War Information Records of the office of War Information [OWI] The OWI in the Early War Years Media and War What is Propaganda?: Contents - G.I. Pamphlet Series Home World War II Posters: Powers of Persuasion War Aims Through Art: The U.S. Office of War Information WWII Homefront: "Remember Pearl Harbor!"
In October of 1899 John G. Shedd (of Shedd Aquarium fame) hosted a dinner at the new Midlothian Country Club for its President, G. R. Thorne, and the club's board of directors. The Chicago Tribune called it, "one of the most pretentious events in the history of the finely appointed club..."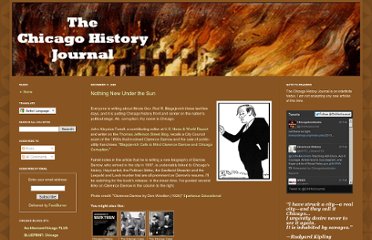 There are 135 matching records. Displaying matches 1 through 30 . American Memory: Historical Collections for the National Digital Library Library of Congress, American Memory. This expansive archive of American history and culture features photographs, prints, motion pictures, manuscripts, printed books, pamphlets, maps, and sound recordings going back to roughly 1490. Currently this site includes more than 9 million digital items from more than 100 collections on subjects ranging from African-American political pamphlets to California folk music, from baseball to the Civil War.