Jewelry
Neverland Jewelry Fun Funky Unique Jewelry by NeverlandJewelry
Delighted Momma: September 2011
Sometimes when I am feeling a little uninspired a trip down the kids craft aisle at Michaels can do the trick.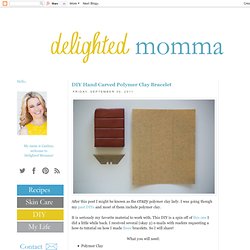 If you don't have means to solder use super glue.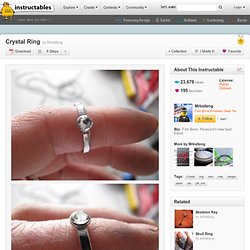 Crystal Ring
Using a hot glue gun, place a small glob of glue on a piece of CD.
Keepsake Pendant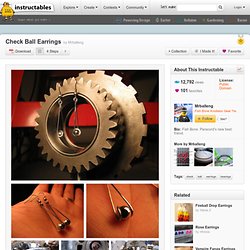 Check Ball Earrings
Extend a paper clip leaving the outside smaller bend intact.
Boat People's vintage and DIY fashion blog - your daily source of OMG
This past weekend, I got lucky: I found, at my house, a forgotten bag of semi-precious polished stones and some metal wire. How convenient, and perfect to create stone pendants I thought! Making them required a bit of dexterity but besides that it's a quick, easy and fun DIY. Kvasten | Passions for Fashion
mandag, 7 juni 2010 Her får I så lige nogle billeder af min nye "kvast", som jeg også havde på i går! Jeg tror egentlig den er beregnet til at samle et gardin i en snor, men syntes den kunne se fin ud i en halskæde, so here it is! Hvad synes I? Here are some pics of my new "tassel", which I also wore yesterday!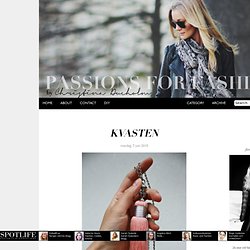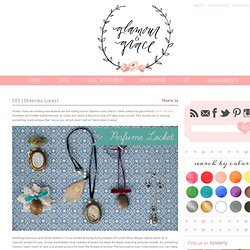 Today I have an exciting new feature we are rolling out on Glamour and Grace! I have asked my good friend Sarah Montes, illustrator and crafter extraordinaire, to come and share a fabulous new DIY idea each month!
(This giveaway has expired. Thank you all for joining!)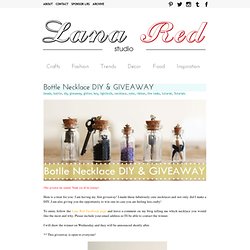 Bottle Necklace DIY & GIVEAWAY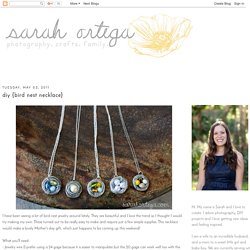 I have been seeing a lot of bird nest jewelry around lately.
Eggs, yogurt and honey are, at first glance, all components of a tasty breakfast—but they also happen to be hair treatment ingredients, and affordable, all-natural ones at that.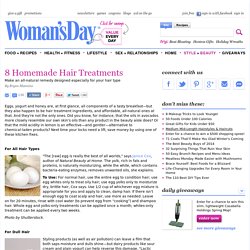 Ch5 Vintage Paper Earrings Discover the by VintageOoakDesigns
Copper Mustache Necklace by ArmageddonArt on Etsy
Feather Necklace by KellyStahley on Etsy
Tim Burton inspired house miniature polymer clay by UraniaArt
Product - Octopus Creature Cup by creaturecups · Storenvy
Iron Fist Zombie Stomper Flats - Black/Green (Vegan) - Punk.com
mandalay patchwork chair by couch gb | notonthehighstreet.com
Silver cat ring by Menelanie on Etsy
Pastel Blue Enamel Rose Stud Earrings by meltemsem on Etsy
Snow Chubby Owlette Owl Necklace
anchor and bow slave bracelet <3
Monster Shark for your Soda Can Silver Grey was by HandaMade
Curse of Ezekiel Skeleton Hand Bracelet
ShanaLogic.com - Anatomical Heart Necklace
Vanilla CupCake Earrings Studs With Bling by Bitsofbling on Etsy
Hades- oxford by TucheBoutique on Sense of Fashion
Moustache/Mustache Stud Earrings, Nickel Free, Black, Movember
Camera Earrings by Bitsofbling on Etsy