HairJewelryAssets
DIY Lanvin-inspired Pearl and ribbon necklace
Supplies- Satin Ribbon-I used two different sizes but you don't have to.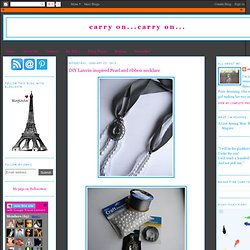 Welcome Guest Blogger, Diane Gilleland, from the Blog and Podcast "CraftyPod".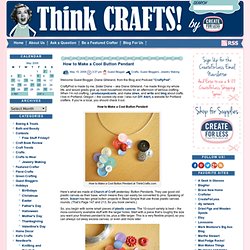 Think Crafts Blog – Craft Ideas and Projects – CreateForLess » Blog Archive » How to Make a Cool Button Pendant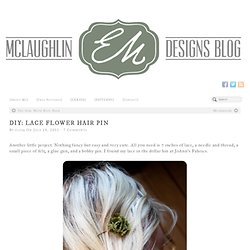 Lace Flower Hair Pin
Another little project.
flowers for your fingers.....before & after..
on a recent trip to charlotte russe with my 15 year old girl i spotted this fabulous yellow metal ring at the register when we were buying her some baseball tees..... i removed the large fake pearl in the middle of it ....i love that the paint chipped and now the middle looks sort of rusty and vintage.... well, i have loved it so much that i went back to see if they had any other colors..... .....all they had was black......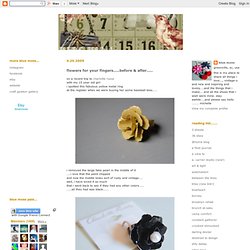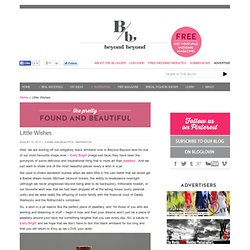 Well, we are dusting off our obligatory black armband over in Beyond Beyond land for one of our most favourite shops ever – Early Bright (mega sad face) they have been the purveyors of some delicious and inspirational bling that is more art than jewellery .
I posted some pictures of peacock feather earrings I made a while back. I thought I would do a tutorial for how to make them so if any of you are up for a fun summer jewelry project. I saw these a while back at Anthropologie for 40.00 or so.
Peacock Feather Earrings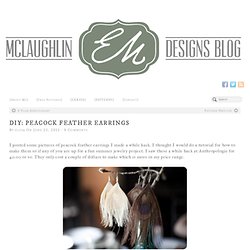 Tiffany Blue Button Earrings by onedelightfulbutton on Etsy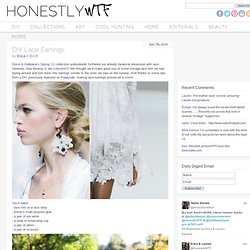 Dolce & Gabbana 's Spring '11 collection undoubtedly furthered our already fanatical obsession with lace.
Hi there, sorry for the missed post yesterday! It's been a long day of studying for exams. Anyway, today I'd like to share a little DIY project I made over the weekend.
DIY Geometric Diamond Necklace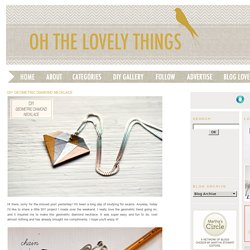 Ready for another tutorial?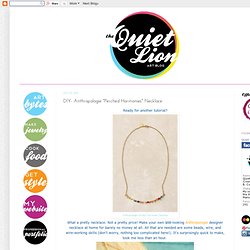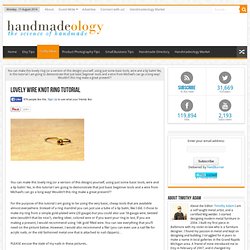 You can make this lovely ring (or a version of this design) yourself, using just some basic tools, wire and a lip balm! Yes, in this tutorial I am going to demonstrate that just basic beginner tools and a wire from Michael's can go a long way! Wouldn't this ring make a great present??
Yet another DIY! Summer is a time to create and when summer hits I definitely put down my knitting needles a bit more…THE HEAT!
Bohemian Chic Hair Pin