Konstantingrechko
Konstantin Grechko
Human Connectome Project |  Gallery. By @robfitz - Tools and guidance for confused founders. Until recently, it has caused me quite a bit of stress to see that my startup friends are clearly ambitious, whereas I am not.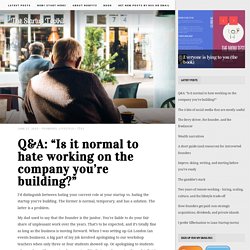 At some point, as we talked about our businesses, they would become embarrassed on my behalf and say, "Oh, that doesn't really scale, no?" And very delicately, as if trying to ask whether my grandparents are still alive, they might suggest that it kind-of-sort-of might sound like it's actually an agency. Which is true! But which is perhaps not so shameful as their tip-toeing implies.
Gov. Job. Еврейский юридический центр - Услуги для бизнеса. Юридический аудит организации на предмет соответствия ее деятельности российскому законодательству.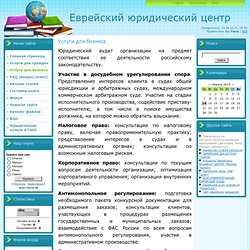 Участие в досудебном урегулировании спора. Представление интересов клиента в судах общей юрисдикции и арбитражных судах, международном коммерческом арбитражном суде. Участие на стадии исполнительного производства, содействие приставу-исполнителю, в том числе в поиске имущества должника, на которое можно обратить взыскание. Налоговое право: консультации по налоговому праву, включая правоприменительную практику; представление интересов в судах и в административных органах; консультации по возможным налоговым рискам. Корпоративное право: консультации по текущим вопросам деятельности организации; оптимизация корпоративного управления; организация внутренних мероприятий. Security Innovation | Home | The Application Security Company. Foreign Policy - the global magazine of economics, politics, and ideas. Lenticular printing. Close-up of the surface of a lenticular print.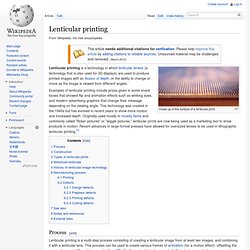 Lenticular printing is a technology in which lenticular lenses (a technology that is also used for 3D displays) are used to produce printed images with an illusion of depth, or the ability to change or move as the image is viewed from different angles. Examples of lenticular printing include prizes given in some snack boxes that showed flip and animation effects such as winking eyes, and modern advertising graphics that change their message depending on the viewing angle. Shopping Cart. No More Thumbprints. Researchers have made materials that repel oil and are able to clean themselves without the help of soap and water.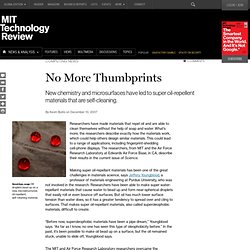 What's more, the researchers describe exactly how the materials work, which could help others design similar materials. This could lead to a range of applications, including fingerprint-shedding cell-phone displays. The researchers, from MIT and the Air Force Research Laboratory at Edwards Air Force Base, in CA, describe their results in the current issue of Science. Popular Science | New Technology, Science News, The Future Now. Kite Ventures. Best Illusion of the Year Contest. Lenticular Stamps, Outer Aspect lenticular security printer. MotionPrint is a specialised printing process that can show depth, motion, HD video, film or combinations of these.
The lenticular material is made up of tiny ridges or lenses (hence the name "lenticular" printing). We take raw images and process them through a computer algorithm, which matches the lens surface of the lenticular material. When the two work together it enables the image to be replayed back to you. The printing is always on the reverse side of the Lenticular lens material, as this is where the focal point is, allowing the images to be replayed back to the human eye as the viewing angle changes. International science film festival - Pariscience on iPhone and Android !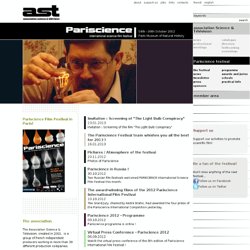 For the 8th edition of the International Science Film Festival Pariscience, we chose an artistic and scientific picture from Jacques Houvault. More info about the photographer here. Thank you very much for submitting your films, the results will be announced on the end of July ! Watch the virtual press conference of the 8th edition of Pariscience International Film Festival ! НЕ!обычные подарки от Мастер Кит. Geekologie - Gadgets, Gizmos, and Awesome. Hart wie Diamant – amorph wie Glas - Wissenschaft aktuell. Neues Material aus Kohlenstoff hält enormen Drücken von bis zu 1,3 Millionen Atmosphären stand Washington (USA) - Kein anderes Material auf der Erde ist so hart wie Diamant.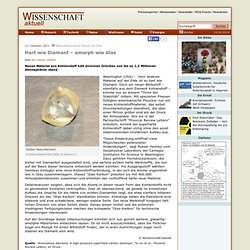 Doch ein neuer Werkstoff – ebenfalls aus dem Element Kohlenstoff – könnte nun an diesem "Thron der Stabilität" rütteln. Mit speziellen Pressen fertigten amerikanische Physiker nun ein neues Kohlenstoffmaterial, das selbst Druckbelastungen standhielt, die über einer Million größer sind als der Druck der Atmosphäre. Wie sie in der Fachzeitschrift "Physical Review Letters" erläutern, kommt der superharte Kohlenstoff dabei völlig ohne den sonst stabilisierenden kristallinen Aufbau aus.
Sanitary ware. Royal Academy of Engineering - Home. Design | Designcollector™ SEED – The near-future of mobile technology The year 2014 is the last break point on the way to omni-channel digital world were device is no more a single way to communicate with information and data.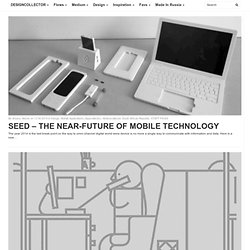 Here is a new… Red dot online: design award. Wired.com. Welcome to Foresight. National Collegiate Inventors and Innovators Alliance | NCIIA. MAGIRA® LightPoints. Concept Store - Pro-Idee Concept Store - neue Ideen aus aller Welt.
Закладки
---