Photographic inspiration
The Photography Network - PictureSocial. Michal Pudelka. Artist Bio I was born 21 years ago in the capital city of Slovakia – Bratislava.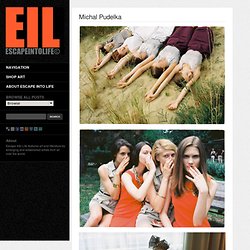 As a young boy growing in a post communistic country I very soon understood that a boy with Barbie dolls doesn't find a place in that world. In elementary school I used to be the queer one and I started to feel the hate of society so I found my own world surrounded by drawings and simply with imagination. I had a lot of girl cousins and I was amazed by the way they dressed and how they looked, so I started to create fashion designs – very childlish ones of course – I was only 7 years old. Camera Shooting Modes - How to Understand the Camera Shooting Modes on Your DSLR. Understanding camera shooting modes can make a real difference to the quality of your images.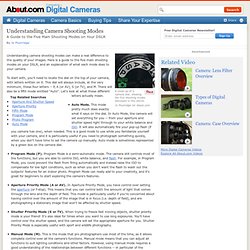 Here is a guide to the five main shooting modes on your DSLR, and an explanation of what each mode does to your camera. To start with, you'll need to locate the dial on the top of your camera, with letters written on it. This dial will always include, at the very minimum, these four letters -- P, A (or AV), S (or TV), and M. There will also be a fifth mode entitled "Auto". Mi Pelo Largo Querido : Irina Werning - Photographer. Beautifully Offbeat Photography (13 photos) Samuel Bradley's photos cannot be neatly categorized.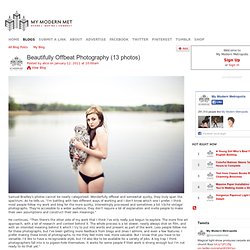 Wonderfully offbeat and somewhat quirky, they truly span the spectrum. As he tells us, "I'm battling with two different ways of working and I don't know which one I prefer. Where Children Sleep. James Mollison traveled around the globe and took some incredibly eye-opening photos of children's bedrooms.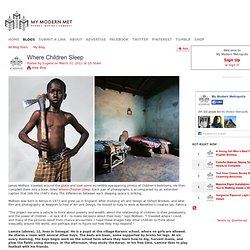 He then compiled them into a book, titled Where Children Sleep. Each pair of photographs is accompanied by an extended caption that tells the child's story. The differences between each sleeping space is striking. Mollison was born in Kenya in 1973 and grew up in England. After studying art and design at Oxford Brookes, and later film and photography at Newport School of Art and Design, he moved to Italy to work at Benetton's creative lab, Fabrica. Valentina Riccardi - Moncho. Federico Erra. Ontoshiki Vun. The power of the mind mom and I dear imagination; 2 frozen raindrops summertime reprise.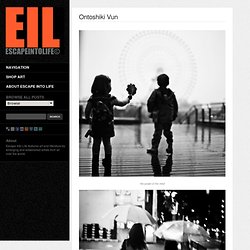 Sebastien Tabuteaud. About the Artist Sébastien Tabuteaud, a 30-something semi-professional French photographer based in Paris, has a wonderful portfolio of galleries showing a wide range of beautiful dreamlike imagery.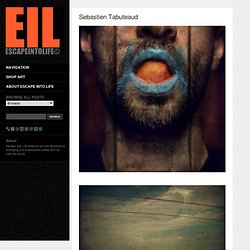 He enjoys editing his pictures, adding textures to the photos to better bring out the world of the image. Rae Marshall. I told myself I'd Keep my distance Girls That Glitter Love the Dark In The Dark Inside Our Home.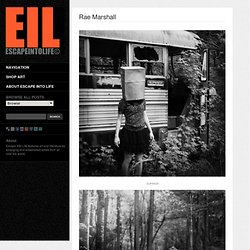 Eleanor Bennett. Artist Bio Eleanor Leonne Bennett is a 15 year old photographer and artist who has won contests with National Geographic, The Woodland Trust, The World Photography Organisation, Winstons Wish, Papworth Trust, Mencap, Big Issue, Wrexham science, Fennel and Fern and Nature's Best Photography.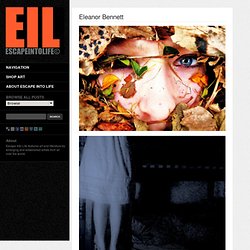 She has had her photographs published in exhibitions and magazines across the world including the Guardian, RSPB Birds, RSPB Bird Life, Dot Dot Dash, Alabama Coast, Alabama Seaport and NG Kids Magazine (the most popular kids magazine in the world). She was also the only person from the UK to have her work displayed in the National Geographic and Airbus run See The Bigger Picture global exhibition tour with the United Nations International Year Of Biodiversity 2010.
Only visual artist published in the Taj Mahal Review June 2011. World Press Photo Of The Year 2010. The World Press Photo Of The Year Contest is one of the most prestigious annual events for press photographers.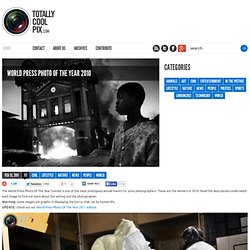 These are the winners in 2010. Read the descriptions underneath each image to find out more about the setting and the photographer.Warning: Some images are graphic in displaying the horror that can be human life.UPDATE: Check out our World Press Photo Of The Year 2011 edition. 101.
---