Dev. Tools
Sales Tax Rates, Tables and News | TaxRates.com
This FREE online tool is designed to create a dynamic navigation system for any website. All that you need is a browser and an Internet connection. Creating a professional Menu has never been so easy. The advantages of our Menu Generator over other similar tools include ease of use, time saved, and a professional look and style. Only five minutes are required to create a professional menu for your website.
Drop down menu generator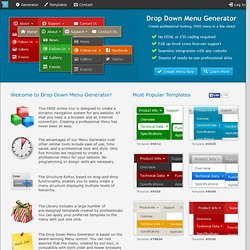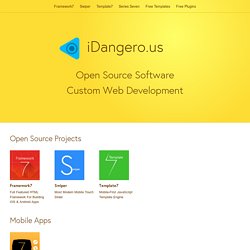 Chop Slider 3.4 - updated on February 26, 2013 : 4 new effectsIntegrated Vimeo and Youtube API. Now Chop Slider can be used with video slides!Improved responsive behaviorMinor fixesUpdated Wordpress pluginUpdated documentation and demos View Full Change Log Chop Slider 3.3 - updated on October 28, 2012 :
Parallax precisely is a variance in the actual position of any object that is seen beside different lines of sight. The word Parallax is derived from a Greek word, parallaxis which basically means alteration. This term is relatively a new trend in the world of web designing. Although, Parallax has been around for quite some time now but it has gained popularity recently. You can use Parallax scrolling in order to create interesting web design and exciting 3D illusion.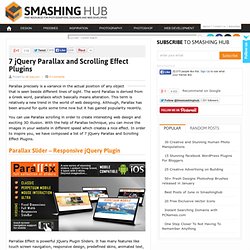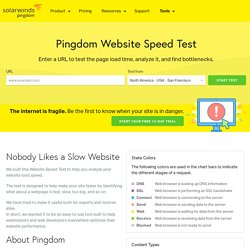 Nobody Likes a Slow Website We built this Website Speed Test to help you analyze the load speed of your websites and learn how to make them faster. It lets you identify what about a web page is fast, slow, too big, what best practices you're not following, and so on. We have tried to make it useful both to experts and novices alike. In short, we wanted it to be a easy-to-use tool to help webmasters and web developers everywhere optimize the performance of their websites.
#b56cf4 on 0to255
Your email has been sent. Thank you. Operating System X11 Ubuntu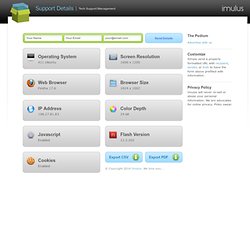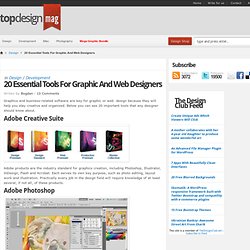 Graphics and business-related software are key for graphic or web design because they will help you stay creative and organized. Below you can see 20 important tools that any designer should know about. Adobe Creative Suite Adobe products are the industry standard for graphics creation, including Photoshop, Illustrator, InDesign, Flash and Acrobat.
20 Essential Tools For Graphic And Web Designers
DesignWoop welcomes this guest post by Tomas Laurinavicius. Since the iPhone and iPad entered the market you can hear lots of news about apps for these devices. Tons of apps available today and you can find everything you want.