Dev. Tools
Drop down menu generator
Parallax is a difference in the in the apparent position of an object viewed along different lines of sight. The term derives from the Greek word parallaxis, meaning alteration. In web design, the parallax effect is a relatively new trend. The effect itself has been around for a while, but lately is becoming more used and talked about. The Parallax effect or parallax scrolling in web design is the technique that features layered images that move around the website in different speeds/perspectives creating a nice and interesting 3D illusion.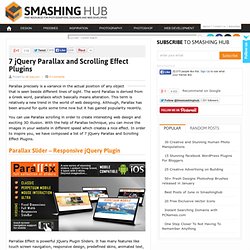 #b56cf4 on 0to255
Your email has been sent. Thank you. Operating System Linux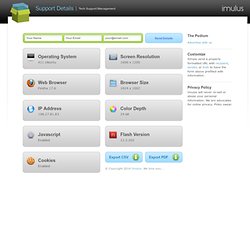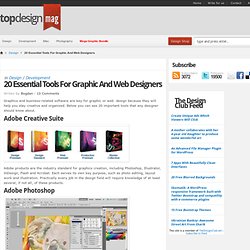 Graphics and business-related software are key for graphic or web design because they will help you stay creative and organized. Below you can see 20 important tools that any designer should know about. Adobe Creative Suite Adobe products are the industry standard for graphics creation, including Photoshop, Illustrator, InDesign, Flash and Acrobat.
20 Essential Tools For Graphic And Web Designers
DesignWoop welcomes this guest post by Tomas Laurinavicius . Since the iPhone and iPad entered the market you can hear lots of news about apps for these devices. Tons of apps available today and you can find everything you want.