ART
26 Beautiful Free Retro Fonts. News. Our work has a side effect that we did not anticipate when we started TCH in 2004.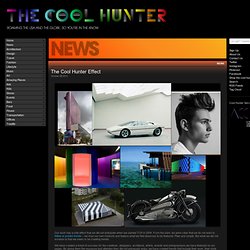 From the start, we were clear that we do not want to follow or predict trends – we trust our own instincts and feature what we feel deserves to be featured. Plain and simple. But what we did not envision is that we seem to be creating trends. We have created a trend of success for the creatives, designers, architects, artists, brands and entrepreneurs we have featured on our pages. By giving them the exposure and attention they did not previously enjoy, we have created trends that include their work, their style and their ideas.
15 Awesome Examples of Portrait Typography | Scribol. Inspiration. 30 Examples of Packaging Designs that Scream "Buy Me!"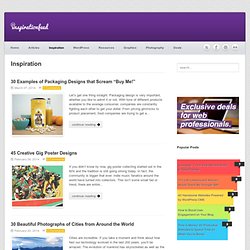 Let's get one thing straight. Packaging design is very important, whether you like to admit it or not. With tons of different products available to the average consumer, companies are constantly fighting each other to get your dollar. From pricing gimmicks to product placement, food companies are trying to get a... Art Attacks Online. Anibal Pantoja. Photographers - Famous - Creative - Fashion - Advertising - Photo Gallery | ONE EYELAND. Photo Gallery | ONE EYELAND.
---