ART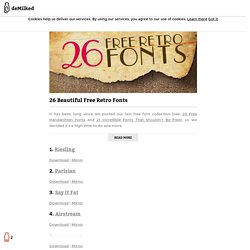 It has been long since we posted our last free font collection (see: 20 Free Handwritten Fonts and 21 Incredible Fonts That Shouldn't Be Free ), so we decided it's a high time to do one more. The use of retro and vintage themes in design is still very popular, so it's always good to have a big font collection. That's why we handpicked 26 beautiful and stylish free retro fonts .
News
Our work has a side effect that we did not anticipate when we started TCH in 2004. From the start, we were clear that we do not want to follow or predict trends – we trust our own instincts and feature what we feel deserves to be featured. Plain and simple. But what we did not envision is that we seem to be creating trends. We have created a trend of success for the creatives, designers, architects, artists, brands and entrepreneurs we have featured on our pages. By giving them the exposure and attention they did not previously enjoy, we have created trends that include their work, their style and their ideas.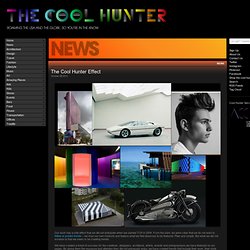 15 Awesome Examples of Portrait Typography | Scribol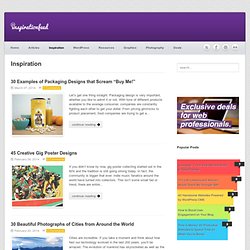 Cool, Clever, and Creative: Fancy Products of Week 13, 2013 Industrial design doesn't have to be plain and boring. Check out the coolest, clever and creative products from week 2 of 2013. This collection was brought to you by FancyCrave.com. FancyCrave is a great source for the coolest, most creative and clever products that you might not know about.
Inspiration
Art Attacks Online
Anibal Pantoja
Photo Gallery | ONE EYELAND