Misc
Of Men and Women. A Thoughtful Look at Men and Women SHE DRIVES FOR A RELATIONSHIP.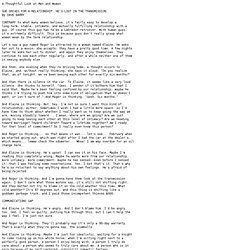 HE'S LOST IN THE TRANSMISSION By DAVE BARRY CONTRARY to what many women believe, it's fairly easy to develop a long-term, stable, intimate, and mutually fulfilling relationship with a guy. Of course this guy has to be a Labrador retriever. With human guys, it's extremely difficult. 10 Famous Films That Surprisingly Fail The Bechdel Test. All this week, Film School Rejects presents a daily dose of our favorite articles from the archive.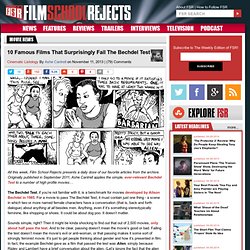 Originally published in September 2011, Ashe Cantrell applies the simple, ever-relevant Bechdel Test to a number of high profile movies… The Bechdel Test, if you're not familiar with it, is a benchmark for movies developed by Alison Bechdel in 1985. For a movie to pass The Bechdel Test, it must contain just one thing - a scene in which two or more named female characters have a conversation (that is, back and forth dialogue) about anything at all besides men.
Maps. Home page Down to: 6th to 15th Centuries | 16th and 19th Centuries | 1901 to World War Two | 1946 to 21st Century The Ancient World ... index of places Aegean Region, to 300 BCE Aegean Region, 185 BCE.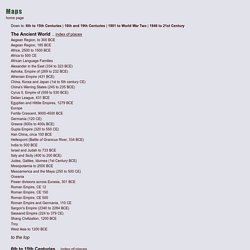 Dear Mental Illness. The Ultimate Movie Drinking Game List! | MovieBoozer - StumbleUpon. The Save Sean Bean Campaign - RPC Comics. Tetrapharmakos. The four-part cure[edit] Don't fear god, Don't worry about death; What is good is easy to get, and What is terrible is easy to endure (Philodemus, Herculaneum Papyrus, 1005, 4.9–14).[2] In the original Greek: Ἄφοβον ὁ θεός, ἀνύποπτον ὁ θάνατος καὶ τἀγαθὸν μὲν εὔκτητον, τὸ δὲ δεινὸν εὐεκκαρτέρητον (Philodemus, Herculaneum Papyrus, 1005, 4.9–14) "The fundamental obstacle to happiness, says Epicurus, is anxiety," writes D.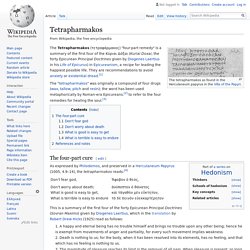 Food. Img. The Lord of the Rings Family Tree Project.
---