Webservices
<a href="http://adserver.adtechus.com/adlink/3.0/5159/425846/0/16/ADTECH;loc=300;key=key1+key2+key3+key4;grp=[group]" target="_blank"><img src="http://adserver.adtechus.com/adserv/3.0/5159/425846/0/16/ADTECH;loc=300;key=key1+key2+key3+key4;grp=[group]" border="0" width="1" height="1"></a> by Srinath Perera , Ajith Ranabahu 07/27/2005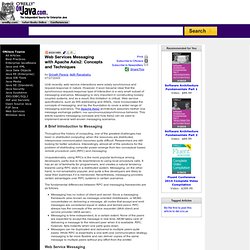 Web Services Messaging with Apache Axis2: Concepts and Technique
Making Sense of all these Crazy Web Service Standards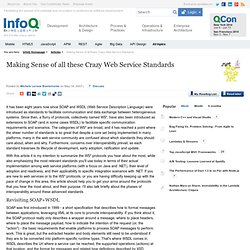 Posted by Michele Leroux Bustamante on May 16, 2007
SOA Testing, Validation & Virtualization - iTKO LISA softwar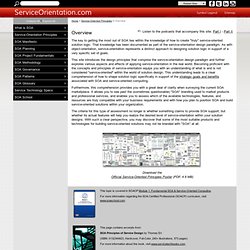 Listen to the podcasts that accompany this site: Part I - Part II The key to getting the most out of SOA lies within the knowledge of how to create "truly" service-oriented solution logic. That knowledge has been documented as part of the service-orientation design paradigm.
Tuscany - Tuscany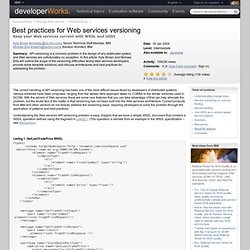 Best practices for Web services versioning
The correct handling of API versioning has been one of the most difficult issues faced by developers of distributed systems. Various schemes have been proposed, ranging from the laissez faire approach taken by CORBA to the stricter schemes used in DCOM. With the advent of Web services, there are some new features that you can take advantage of that can help alleviate the problem, but the brutal fact of the matter is that versioning has not been built into the Web services architecture.
An Approach to Web Services Non-Functional Requirements Using WS