Sweets
Tres Leches (Milk Cake) Recipe
From what I can tell, a successful kids' birthday party has three components:
Cake Batter Pizzert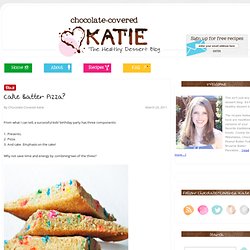 I'm fairly convinced that the world would be a better place if more sprinkles were involved.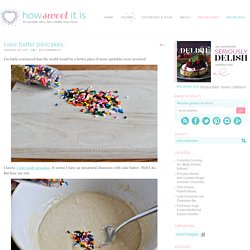 For whatever reason, I can never seem to keep up with the strawberries in my fridge. There always seems to be a container of them just barely holding on, and time and again I find myself scrambling to figure out what to do with them before they go bad.
Strawberry Shortcake Cookies
I was telling a friend about my 1-2-3 Chocolate Microwave Mug Cake and kept thinking there had to be equally easy and delicious alternatives.
Yeah, that's right. I made homemade Samoas. OK, so these are a bit more time-consuming to make than your average cookies (there are a few assembly-related steps), but they are so worth it.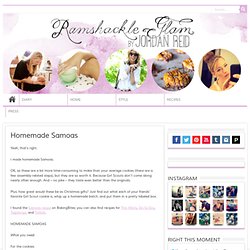 I remember eating this as a kid, the fun part is the magical Jello separation. I thought this would be the perfect recipe to go with my baby shower party colors.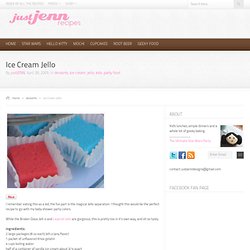 justJENN recipes » Ice Cream Jello
As much as I love American fudge frosting, nothing beats the decadent, indulgent taste and texture of chocolate ganache.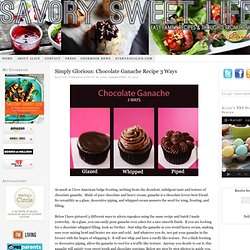 Easy Chocolate Ganache Recipe | How To Make Ganache | Ganache Frosting
For the crust: 32 Oreo cookies, finely processed into crumbs 5 1/3 tbsp. unsalted butter, melted and cooled Small pinch of salt For the crunch: ½ cup salted peanuts, finely chopped ½ cup mini chocolate chips 2 tsp. sugar ½ tsp. espresso powder ¼ tsp. ground cinnamon Dash of ground nutmeg
I don't say this very often.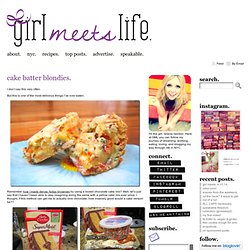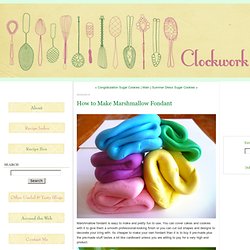 This time I decided to make it with those mini fruit flavored marshmallows.
Apple Turnovers Recipe