Wordpress
In this tutorial, we will learn how to make our own responsive WordPress theme using Bootstrap. Bootstrap is a responsive framework for building web sites and applications, and it's a great starting point for building a responsive WordPress theme. You don't have to have built a theme from scratch before to successfully follow along.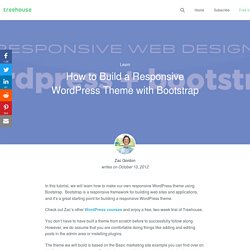 Designing Headers
Designing Headers Languages : English • 中文(简体) • Русский • ( Add your language )
How to Enable Custom Header Images Panel in WordPress 3.0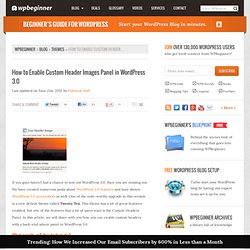 If you guys haven't had a chance to test out WordPress 3.0, then you are missing out. We have created numerous posts about WordPress 3.0 features and have shown WordPress 3.0 screenshots as well.
How to Sync A Local And Remote WordPress Blog
Ever wondered how you might use Version Control with WordPress? If you prefer to work on your WordPress projects locally but have to get them to sync remotely, this tutorial is for you. You have probably tried to synchronize between the two setups by manually uploading the changed files and using PHPmyAdmin to export and import your database once changed, and (very likely) broke something in the process.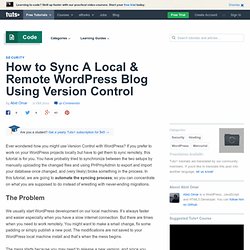 / - your-wordpress-theme - Code for the WordPress Theme Tutorial project on ThemeShaper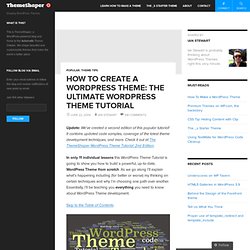 Update: We've created a second edition of this popular tutorial! It contains updated code samples, coverage of the latest theme development techniques, and more. Check it out at The ThemeShaper WordPress Theme Tutorial: 2nd Edition .