Soups
A hearty West African-inspired stew of chicken thighs and legs, sweet potatoes and peanuts that is perfect for a chilly day. A Middle Eastern inspired chicken stew with chard, coriander and cilantro. Classic Mexican soup made with meatballs (albondigas), green beens, onions, and chicken stock. A family favorite.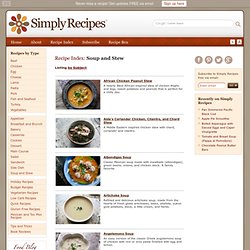 Simply Recipes: Soup and Stew Recipes
Soups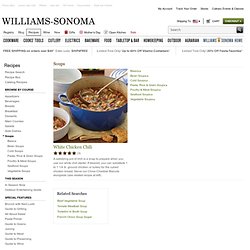 We now offer international shipping through global provider, Borderfree. As you shop, you will see prices in your selected currency. You can change where you would like to ship your items in the top right corner of our website.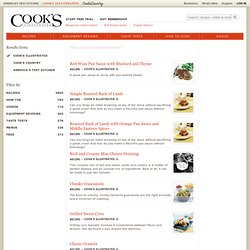 Favorite Collections let you organize your favorite ATK content. Are you building a menu for an upcoming birthday dinner? You can keep those recipes in a collection called "John's 50th Birthday," for example. Your collections can include more than just recipes, too. Add how-to articles, videos clips or equipment reviews into the same collection. Create your first collection below to get started.
Soups, Stews and Chili - All Recipes