Soups
Simply Recipes: Soup and Stew Recipes. A hearty West African-inspired stew of chicken thighs and legs, sweet potatoes and peanuts that is perfect for a chilly day.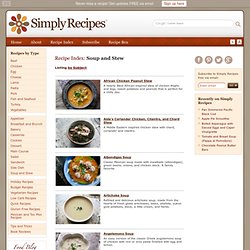 A Middle Eastern inspired chicken stew with chard, coriander and cilantro. Classic Mexican soup made with meatballs (albondigas), green beens, onions, and chicken stock. A family favorite. Soups. Cooks Illustrated: Search Results. Favorite Collections let you organize your favorite ATK content.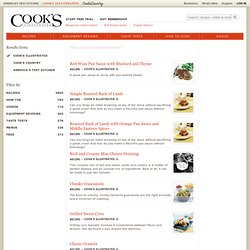 Are you building a menu for an upcoming birthday dinner? You can keep those recipes in a collection called "John's 50th Birthday," for example. Your collections can include more than just recipes, too. Add how-to articles, videos clips or equipment reviews into the same collection. Create your first collection below to get started. Soups, Stews and Chili - All Recipes.
---