Amusing Pictures
Bonsai Tree Houses by Takanori Aiba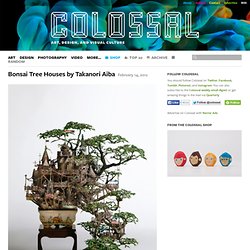 For nearly a decade since the late 1970s artist Takanori Aiba worked as a maze illustrator for Japanese fashion magazine POPYE. The following decade he worked as an architect and finally in 2003 decided to merge the two crafts—the design of physical space and the drawing of labyrinths—into these incredibly detailed tiny worlds. Using craft paper, plastic, plaster, acrylic resin, paint and other materials Aiba constructs sprawling miniature communities that wrap around bonsai trees, lighthouses, and amongst the cliffs of nearly vertical islands. I would love to visit every single one of these places, if only I was 6 feet shorter. See more of Aiba's work here.
This your website's holding page. Please refer to your welcome email to start building your site and setting up your new email accounts. This welcome page is named index.html and is located in your public_html folder.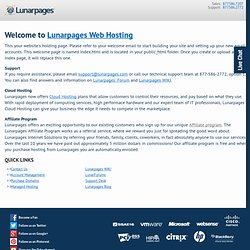 I Think I Am In Friend-Love With You
Rules That Guys Wish Girls Knew
Funny Pic Dump (8.10.12
best wedding pictures ever... scroll down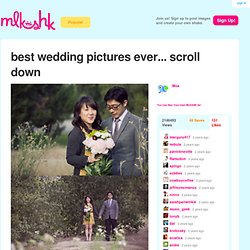 Wait, is this real? What I don't get is... who was taking the pictures? Why didn't he help? I'm no expert, but it would appear that perhaps your cameraman set you up? And what's with the switch to sepia? And the changing f-stop?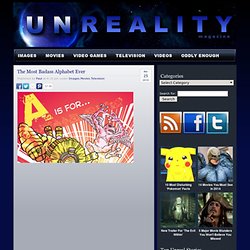 Badass Alphabet
Sometimes I find things on the internet that leave me speechless with their awesomeness. And considering it's my job to find crazy stuff all day long, that's actually saying something. But today I am bowing down to "The A-Z of Awesomeness," a series of illustrations by Neill Cameron, where he takes each letter of the alphabet, crafts an absurd sentence around it, then brings it to life with an excellent drawing as you can see above. There are 25 more epic letters to go, and you must check them all out below:
Chocolate Skull Nut
Photos Full Of Fail
you thought I didn't really notice. But I did. I wanted to high-five you.
Dear Customer who stuck up for his little brother,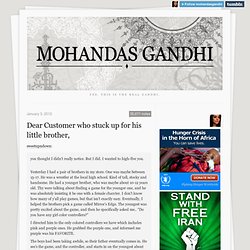 Social Do-over Coupon
Responses To Moronic Graffiti
Imagine
Ridiculously Imaginative Playgrounds by Monstrum
youd_better_buy_some_cookies_mofo.jpg (PNG Image, 651 × 481 pixels)
Okay, so we can't be 100% positive that these are from "actual" student papers. [Update: They are not.] Let us know which is the best (worst?) in the comments below!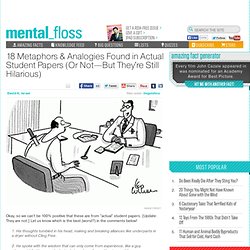 Metaphors & Analogies Found in Actual Student Papers
Laughing So Hard
Toddler Power
Directions
sorrycard.png (PNG Image, 459x292 pixels)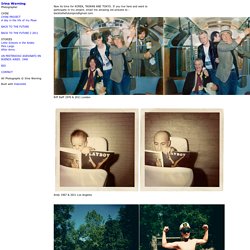 Then & Now photos
Now its time for KOREA, TAIWAN AND TOKYO. If you live here and want to participate in my project, email me amazing old pictures to : backtothefuturepics@gmail.com Riff Raff 1976 & 2011 London Andy 1967 & 2011 Los Angeles Johanes 1994 & 2011 Hamburg
3 awesome actors
some pictures you had never seen.
Germany, Austria and Italy are standing together in the middle of a pub when Serbia bumps into Austria and spills Austria's pint. Austria demands Serbia buy it a whole new suit because of the new beer stains on its trouser leg. Germany expresses its support for Austria's point of view.
If World War I Was a Bar Fight | 10 Times One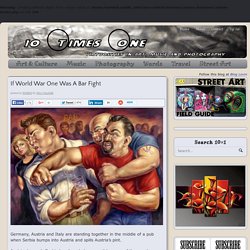 random funny pictures
Anti Masturbation Devices Probably British
TRIVIA From IMDB: Robert Redford screen-tested with Candice Bergen for the part of Benjamin Braddock but was finally rejected by director Mike Nichols because Nichols did not believe Redford could persuasively project the underdog qualities necessary to the role. When he told this to Redford, the actor asked Nichols what he meant. "Well, let's put it this way," said Nichols, "Have you ever struck out with a girl?"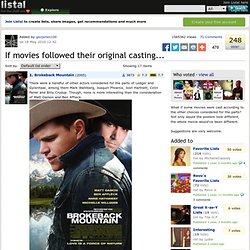 If movies followed their original casting... list
QUEEN ELIZABETH
Hilariously Distressing Letters From Kids
another reason Henry Rollins is Awesome
the most awesome story i ever heard Funny Pictures Add Funny
Broccoli Treehouse
Going to school as a geek is harder than you might think. Sure, a lot of geeks are super smart and love to read, but who has time for required reading when there's so many books in the Dune series to get through? Side note: if Pride and Prejudice had zombies in it when I was in school I probably would have gotten a better grade in English. You kids these days are so lucky! And it doesn't just start with Jane Austen.
My Little Geek --book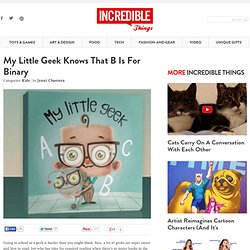 In school's vending machine.
Florentijn Hofman
Musk RatNieuwerkerk aan den Ijssel 200432 x 8 x 12 metersWood, thatch and metal wire The village of Nieuwerkerk aan den IJssel is located at the very lowest point in Holland (6,86 meters below sea level). It is amazing how water is being controlled here by waterworks and dykes. The musk rat (ondatra zibethicus) supposedly is the biggest threat to dykes because of its digging into them and therefor the 'most wanted' animal in The Netherlands. This resulted in a temporary sculpture come mascot of a giant alter ego of the musk rat, which shows the size of the problem the animal is said to cause.
Strange Buildings of the World
This is the original list of 50 strange buildings which has been and is being copied (stolen) by many bloggers. If you wish to post it on your blog or website, feel free to use up to 20 buildings from this list and give a proper link to our website (http://villageofjoy.com/50-strange..) as the source article. Ok, now enjoy this weird, odd, bizarre and incredible looking arcitechture! After reading it, don't forget to check Part II and Part III. 1. The Crooked House (Sopot, Poland)
Making a Zombie: A Step-by-Step Guide from the "Walking Dead" Makeup Team
Badass Tombstones
ONLINE SUPERHEROES: BATTLE FOR THE INTERNET
Lazy Darlek
Golom went to Jared
Harry Potter VS Star Wars
Layrinth/Star Wars
Law & Order & Batman
snapes on a plane
Barbie-Q
How Barbie should be