Shopping
Green, Healthy, &Safe Product Ratings &Reviews | GoodGuide - StumbleUpon. Women's. Indie, Retro, Vintage, Dresses, & Cute Clothing | ModCloth. How To Style a Side Braid - A Beautiful Mess - StumbleUpon.
Here's a brand new, extra magical hair how-to by Katie of Skunkboy. 1.Start with a dramatic side part. 2.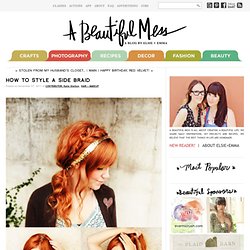 Separate a small section of hair on the side. This will be the beginning of your braid. 3.Taking that section, separate it into two smaller sections. 4. Using a fishtail braid method, begin braiding. 5. How to Braid Hair - Learn How to Braid Your Own Hair. Feb 24, 2014 Even if you've landed your dream job and work in the coolest office ever, it's easy to fall into the business-as-usual rut when it comes to your beauty routine.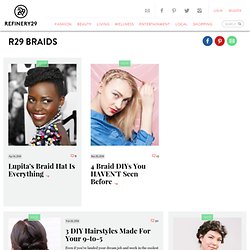 There isn't anything wrong with alternating…read.
---