Web 2.0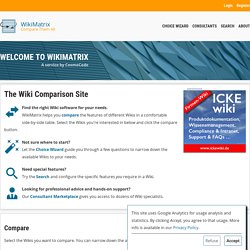 wikihost.org Wikihost.org is a free wiki hosting service. The community platform uses single sign on to identify members and thus gives users easy access to many wikis (be it their own or those of others). Through ACL wiki owners can define which modifications can be done by a certain user role and define one role per member.
WikiMatrix - Compare them all
Scoop.it's on Education Pearltree
SongWriting Fever - Online Songwriting Collaboration
Sign Up or Login SongWritingFever We Songwrite Together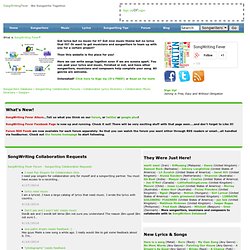 What is Web 2.0? Learn it in 5 minutes or less At the award-winning Learn it in 5, you'll learn what is Web 2.0, and strategies for using Web 2.0 technology in the digital classroom - all in 5 minutes or less. Learn it in 5 is a powerful library of how-to videos, produced by technology teachers, for the purpose of helping teachers and students create classroom strategies for today's 21st century's digital classroom.
Home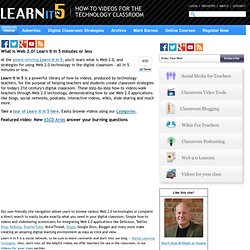 Get your brand new Wikispaces Classroom now and do "back to school" in style. guest Join | Help | Sign In
home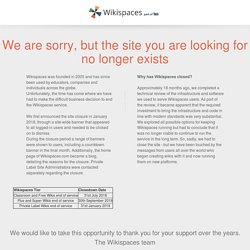 50+Ways - Teacher Features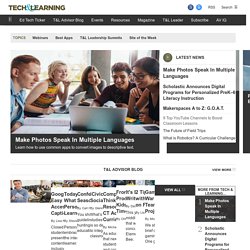 0 Comments January 10, 2011 By: Guest Blogger Jan 10 Written by: 1/10/2011 12:46 PM
- Top 25 Web 2.0 Sites for Education by David Kapuler
Web 2.0 List Of Web Based Applications
eCuaderno Pistas, noticias y enlaces sobre los medios y la red por J. L. Orihuela (desde 2002) @ecuaderno
Aplicaciones 2.0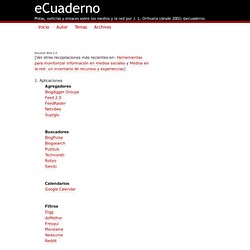 Web 2.0 search results for education
Web 2.0 productivity tools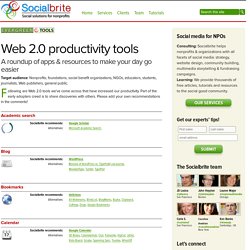 Target audience: Nonprofits, foundations, social benefit organizations, NGOs, educators, students, journalists, Web publishers, general public. Following are Web 2.0 tools we've come across that have increased our productivity. Part of the early adopters creed is to share discoveries with others. Please add your own recommendations in the comments!
teachweb2 - home
We are a group of curious teachers who explore and brainstorm ways t`o integrate Web 2.0 technologies into our teaching. Some of us meet face-to-face at an independent school in St. Petersburg, Florida. Some are University of Florida graduate students. The rest of us are from all over the world. Our mission: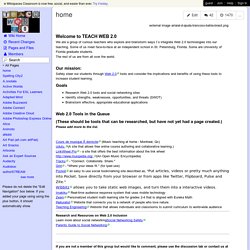 Zit je te wachten op een nieuw sociaal medium waar je de hele dag dingen kunt posten en liken? Nee? Jammer dan. De nieuwste website heet Pinterest, en het is een van de snelst groeiende sites ooit.
Web 2.0 in het onderwijs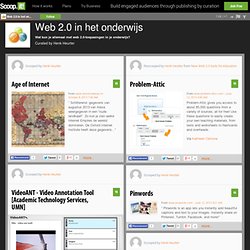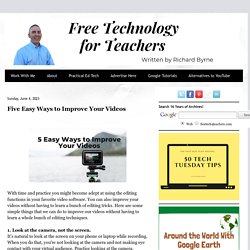 This is a guest post from Samantha Morra of EdTechTeacher.org, an advertiser on Free Technology for Teachers. Many of us using technology in the classroom find ourselves caught between two worlds: Apple and Google. Apple's iPad is a fantastic tool in the classroom which provides students with various opportunities to consume, create, and communicate. Similar to a swiss-army knife, it is only limited by how we choose to use it.
Free Technology for Teachers
E-learning and Web 2.0 tools for schools
E-learning and Web 2.0 tools for schools
The web professional's online magazine of choice. In: Columns > Web 2.0 Design: Bootstrapping the Social Web By Richard MacManus By Joshua Porter
Web 2.0 for Designers