Cookies
Valentine Cookies + PrintableThirty Handmade Days - StumbleUpon. The Infamous Jacques Torres Chocolate Chip Cookies - StumbleUpon. Now, I have a chocolate chip cookie recipe that I swear by.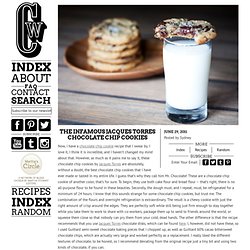 I love it, I think it is incredible, and I haven't changed my mind about that. However, as much as it pains me to say it, these chocolate chip cookies by Jacques Torres are absolutely, without a doubt, the best chocolate chip cookies that I have ever made or tasted in my entire life. I guess that's why they call him Mr. Chocolate! Chocolate Chip Cookie Dough Dip - What Megans Making - StumbleUpon. Chocolate Chip Cookie Dough Dip It's time for a little confession.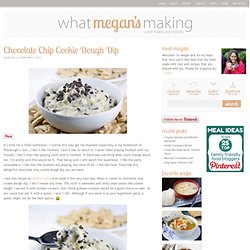 I realize this may get me shunned (especially in my hometown of Pittsburgh!) , but….I don't like football. Chocolate Chip Cookie Dough Truffles | annie's cooking lab - StumbleUpon. Last weekend a friend I decided to neglect our school work and go for a hike in the snow followed by dinner and a movie at my house.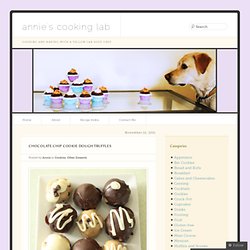 I had all the ingredients on hand for some tasty Corn and Cheese Chowder which was perfect way to warm up after a cold hike. My friend said she'd be in charge of bringing ingredients for us to make dessert and I was so excited to see that she'd picked out these truffles! Eating the cookie dough is usually one of the best parts of making cookies, but then you feel bad because you're supposed to be making cookies- not snacking on the dough!
---