Creative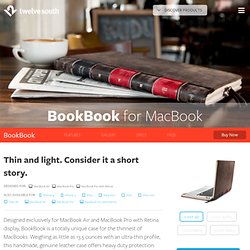 BookBook is a one-of-a-kind, hardback leather case designed exclusively for MacBook Pro. Available in Classic Black or Vibrant Red, BookBook brings three levels of security to your prized Mac. First, the hardback cover and spine provide solid protection from the rigors of the road. Second, the vintage book design disguises MacBook for superior security. And third, the stylish case protects you from being like everyone else because BookBook is totally original, just like you.
first image section 2 of 'the high line' by james corner field operations and diller scofidio + renfro in new york city all images courtesy the high line (above) view of 'wildflower field', looking north tower west 29th street image © iwan baan just in time for the summer, section 2 of the high line has officially opened to the public in new york city. designed by new york-based practices james corner field operations and diller scofidio + renfro , the one mile long urban park is recycled from the former elevated freight railroad spur and runs from gansevvort street in the meatpacking district to west 34th street, between 10th and 11th avenues. aerial view from west 21st street, looking south along 10th avenue toward the hudson river image © iwan baan
Typographic Design in the Digital Domain: with Erik Spiekermann
Papercup iPod speakers
Welcome back to the column that breaks down gaming into what's really important, ten things at a time! Any story arc needs a good villain.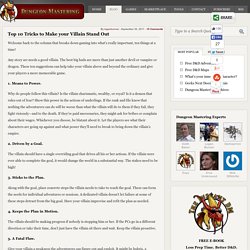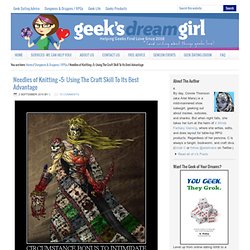 Needles of Knitting +5: Using The Craft Skill To Its Best Advantage
Back at the beginning of my career here at GDG, I wrote about the joys and benefits of making things with your own two hands, and I'll be writing more about that in the future. In the mean time, how about some of that crafty goodness for your character? In the skill list of most pen-and-paper RPGs is the Craft skill. It may have a different name depending on the game, but it's whatever roll you'd make to, well, make something.