Creative
How Famous Companies Got Their Names. BookBook Case - BookBook Case. To keep your MacBook safe, BookBook has two rigid, hardback covers for impact protection.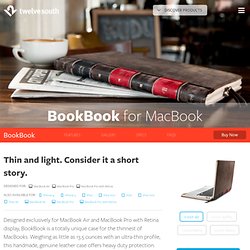 A tough spine and reinforced corners add another layer of defense. Inside the slim case, your Mac rests between two super soft, chocolate brown, padded cushions, which look amazing against the silver finish on MacBook. Doubles as a stealthy mystery novel. One of the coolest features of BookBook is the fact that it disguises your MacBook, making it look like a vintage book. Tucked safely inside BookBook, your Mac is kept out of sight, even while sitting in your dorm room, coffee shop or anywhere else you take your Mac.
Typographic Design in the Digital Domain: with Erik Spiekermann. Papercup iPod speakers. Top 10 Tricks to Make your Villain Stand Out. Welcome back to the column that breaks down gaming into what's really important, ten things at a time!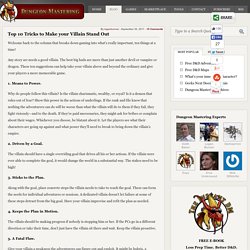 Any story arc needs a good villain. The best big bads are more than just another devil or vampire or dragon. These ten suggestions can help take your villain above and beyond the ordinary and give your players a more memorable game. 1. Means to Power. Needles of Knitting +5: Using The Craft Skill To Its Best Advantage. Back at the beginning of my career here at GDG, I wrote about the joys and benefits of making things with your own two hands, and I'll be writing more about that in the future.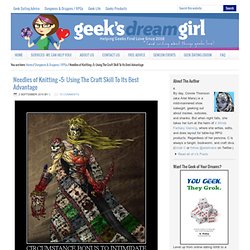 In the mean time, how about some of that crafty goodness for your character? In the skill list of most pen-and-paper RPGs is the Craft skill. It may have a different name depending on the game, but it's whatever roll you'd make to, well, make something.
---