Sleep
It seems these days that everyone knows something about ADHD ( Attention Deficit Hyperactivity Disorder ). Teachers swap stories about dealing with ADHD students, parents debate the pros and cons of medication, and health organizations like the National Sleep Foundation warn that people with ADHD are more likely to have sleep problems, such as an inability to "turn off their mind" or restless leg syndrome . As someone with ADHD I can tell you that these problems are not unfounded. I know that my medication–which is a stimulant–can keep me up if I abuse it. I know that I also can't focus and be productive without it so I'm willing to trade a small bad for a big good. But I was curious about what this trade off could look like.
How does a guy with ADHD sleep?
Fall Asleep Faster! Sleep Better! SpikyLife™ improves blood supply to muscles and soft tissues, thus calming down peripheral nervous system and soothing the mind. SpikyLife products have already helped millions of people in Europe and Russia to relieve non-specific back pain, muscle tension and improve sleep. SpikyLife Mat contains 250 round stimulators one inch in diameter.
Zeo Personal Sleep Coach
Zeology — The Art + Science of Sleep
Delayed Sleep Phase Syndrome - What It Is And How To Treat It Ever notice how people texting at night have that eerie blue glow ? Or wake up ready to write down the Next Great Idea, and get blinded by your computer screen? During the day, computer screens look good—they're designed to look like the sun .
Customer Reviews: Philips goLITE BLU Light Therapy Device
How to Fall Asleep Fast and Easily | NightWave
Sleep—Information about Sleep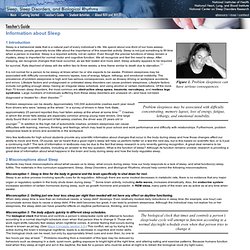 Figure 1. Problem sleepiness can have serious consequences. 1 Introduction