Low-budget & social web marketing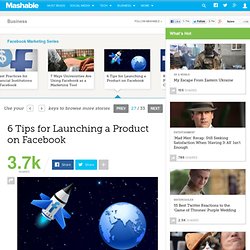 Businesses rely on Facebook to increase brand awareness, build community and strengthen customer service (for starters). But how can companies effectively leverage Facebook to amplify new product launches? We spoke with some companies — large and small — that used Facebook to effectively introduce products to the marketplace and generate new sales. 1. Build a Targeted Audience To ensure that time spent online is time well spent, businesses must focus on building and cultivating a targeted audience.
6 Tips for Launching a Product on Facebook
Social-Media-For-the-Career-Minded.png (600×4840)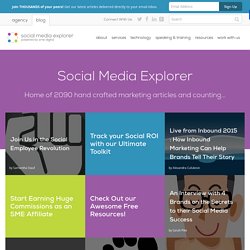 Play the Game, Play by the Rules The basic SEO rule of thumb is keep Google happy. There are myriad reasons the internet giant will penalize a site within the SERPs. The terms are dictated and webmasters and SEO Companies alike are obliged to comply or risk having a domain completely removed from Google.
TL;DR is internet talk for "too long; didn't read". It's also a sad, dangerous symptom of the malfunctions caused by the internet tsunami. (Here's a most ironic example of this paradox...) The triathlete doesn't look for the coldest bottle of water as she jogs by... she wants it fast and now. That mindset, of focusing merely on what's fast, is now a common reaction to many online options. I think it works great for runners, not so well for learners.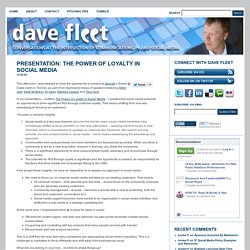 One of the things I enjoy most nowadays is having the opportunity to speak to the future leaders of the PR profession when they're starting out. One of the questions I often get asked is "what tips would you offer to get ahead in this field?" Now that spring has sprung (at least, it's trying to) and students are turning their minds to life after school, I thought it might be timely to offer some of that advice up here. Here are 15 top tips for success in a public relations career. Funnily enough, I'd give the same advice to someone 10 years into their career, like me, too:
marketing+social media - Dave Fleet.com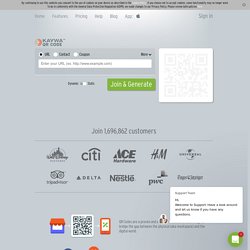 Choose Coupon Type step 1 of 2Online Coupon (for your web shop)step 2 of 2In Store Coupon step 2 of 2 Sign Up & Continue * Please select prefered coupon type ! Create an onlinestore coupon and we'll provide you with a QR Code that links to it 20 Characters or less20 Characters or less12-13 digits 20 Characters or less90 Characters or less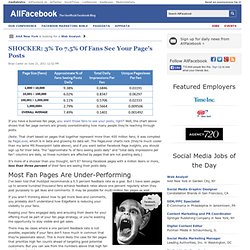 If you have a business fan page, you want those fans to see your posts, right? Well, the chart above shows that fan page owners are grossly overestimating how many people they're reaching through posts. (Note: That chart based on pages that together represent more than 400 million fans; it was complied by PageLever, which is in beta and growing its data set. The PageLever charts rock (they're much cooler than my lame MS Powerpoint table above), and if you want better Facebook Page insights, you should sign up for their beta. The "approximate % of fans seeing posts daily" and "total daily impressions per fan" columns are daily, so these numbers are affected by pages that are not posting daily.)
SHOCKER: 3% To 7.5% Of Fans See Your Page's Posts
Jamie Beckland is a Digital and Social Media Strategist at Janrain where he helps Fortune 1000 companies integrate social media technologies into their websites to improve user acquisition and engagement. He has built online communities since 2004. He tweets as @Beckland. Marketers have built a temple that needs to be torn down.
The End of Demographics: How Marketers Are Going Deeper With Personal Data