Low-budget & social web marketing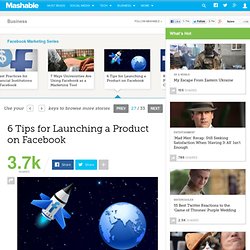 Businesses rely on Facebook to increase brand awareness, build community and strengthen customer service (for starters). But how can companies effectively leverage Facebook to amplify new product launches? We spoke with some companies — large and small — that used Facebook to effectively introduce products to the marketplace and generate new sales. 1. Build a Targeted Audience To ensure that time spent online is time well spent, businesses must focus on building and cultivating a targeted audience.
6 Tips for Launching a Product on Facebook
Social-Media-For-the-Career-Minded.png (600×4840)
marketing+social media - Dave Fleet.com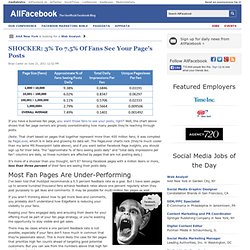 If you have a business fan page, you want those fans to see your posts, right?
SHOCKER: 3% To 7.5% Of Fans See Your Page's Posts
Jamie Beckland is a Digital and Social Media Strategist at Janrain where he helps Fortune 1000 companies integrate social media technologies into their websites to improve user acquisition and engagement. He has built online communities since 2004. He tweets as @Beckland. Marketers have built a temple that needs to be torn down.
The End of Demographics: How Marketers Are Going Deeper With Personal Data