Media
Dear Pandora Visitor, We are deeply, deeply sorry to say that due to licensing constraints, we can no longer allow access to Pandora for listeners located outside of the U.S., Australia and New Zealand. We will continue to work diligently to realize the vision of a truly global Pandora, but for the time being we are required to restrict its use.
Pandora Radio - Listen to Free Internet Radio, Find New Music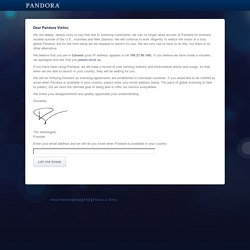 Browse Popular Anime
Sign In
Working with the animation students at Brigham Young University has been a real treat. After much blood, sweat, and tears, we have finally completed Alight. We spent countless hours animating Sparker, the "fire boy," and Aquanna the "water girl," to get the effects and character animation looking just right. To us, they're almost real-life characters by now. We hope you enjoy this unique little piece of Flash animation, mixed with After Effects compositing. For a higher-resolution version of the film, visit http://www.keyserhouse.co m/alight.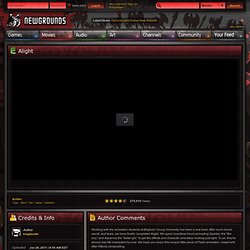 Alight
The Piano - Amazing Short - Animation by Aidan Gibbons, Music by Yann Tiersen‬‏
Member Login | Sign In To Your Account
Sirius XM