High School
Fight of the Century: Keynes vs. Hayek Round Two. BibMe: Fast & Easy Bibliography Maker - MLA, APA, Chicago, Turabian - Free. Paper Rater: Free Online Grammar Checker, Proofreader, and More. Sign In.
My Dashboard. Edmodo | Free Private Social Platform for Education. Mr. Rife's Blog. J. Brenneman. HW – 3/13 (Don't forget — Tomorrow is π Day!!)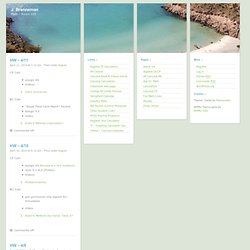 CP Calc assign #8 sols -Review 3.1-3.3Quiz 3.1-3.3 (tomorrow)Marking Period Project (due Monday)VideosConstructing a Differentiable Functionb. Hempfield School District : Moodle: Login to the site. Family Connection. Google Docs. Sapphire Community Portal - Logon. Home.
---