Apps to remember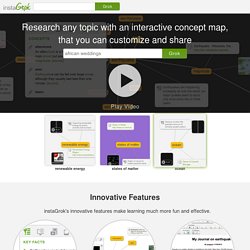 Research any topic with an interactive concept map, that you can customize and share Innovative Features instaGrok's innovative features make learning much more fun and effective. Key Facts show important facts about the topic (with links to the original content page). Interactive visual interface allows the user to quickly grasp important concepts, key facts and relationships. Integrated journals allow easy note-taking or writing of research reports.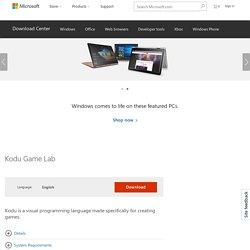 Kodu is a visual programming language made specifically for creating games. Kodu is a new visual programming language made specifically for creating games. It is designed to be accessible for children and enjoyable for anyone. The visual nature of the language allows for rapid design iteration using only an Xbox game controller for input (mouse/keyboard input is also supported).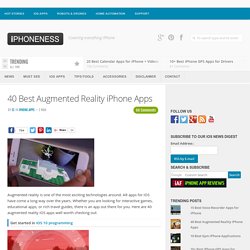 40 Best Augmented Reality iPhone Applications
Augmented reality is one of the most exciting technologies around. If you have watched some of those modern Hollywood movies, you have probably seen how our world would look like 20-30 years from now. Who knows when augmented applications become mainstream but they are already making their way to the iPhone platform. Augmented reality is the future but thanks to these augmented reality apps for iPhone, you can experience the future today: Golfscape GPS Rangefinder: an augmented reality range finder for Golf lovers. It covers 35K+ courses.