Kimkalem
Kimberly Kalem
Learning Technology Coordinator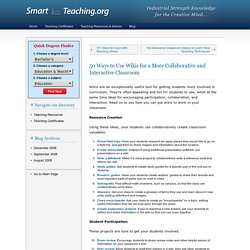 Wikis are an exceptionally useful tool for getting students more involved in curriculum. They're often appealing and fun for students to use, while at the same time ideal for encouraging participation, collaboration, and interaction. Read on to see how you can put wikis to work in your classroom.
DCMO BOCES
LearnZillion Math Videos Now Available in Mastery Connect
Emerging Education Technologies
Professional Learning Networks
Free Children's eBooks * for the iPad, nook, and other readers; and even some books for adults too! Browse All eBooks Browse all the ebook files others have shared and import them to your iPad: FREE!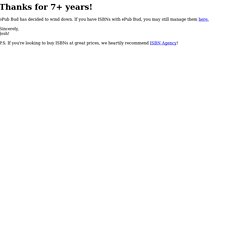 File Storage Educators Have Options for Storing Files on the Cloud A number of reasonably priced cloud-based file storage sites exist, but not all are optimized for education or designed specifically for the classroom. While the services are free upfront, there may still be costs involved, even if they are not readily apparent. As classrooms plug into technology with increasing frequency, schools are naturally turning to cloud-based file storage to keep students' assignments accessible and organized.
Educators Have Options for Storing Files on the Cloud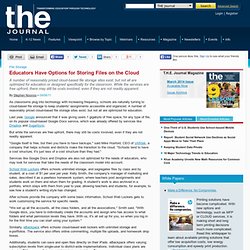 Technology to Promote Thinking
Spific Search
Learning Management Systems