Scenery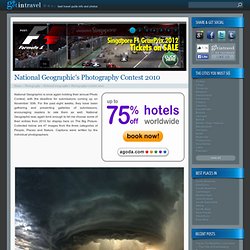 National Geographic's Photography Contest 2010 | Travel Guides, Luxury Travel and Travel Info
National Geographic is once again holding their annual Photo Contest, with the deadline for submissions coming up on November 30th. For the past eight weeks, they have been gathering and presenting galleries of submissions, encouraging readers to rate them as well.
Houses With Amazing View
Houses With Amazing View Many of us want to have a vacation home or place where we can forget & get away with the daily rush of our lives.