Scenery
Thundercell_heavey_big.jpg (864×427) Jul09wallpaper-8_1280.jpg (1280×960) Apr10wallpaper-1_1600.jpg (1600×1200) National Geographic's Photography Contest 2010 | Travel Guides, Luxury Travel and Travel Info.
National Geographic is once again holding their annual Photo Contest, with the deadline for submissions coming up on November 30th.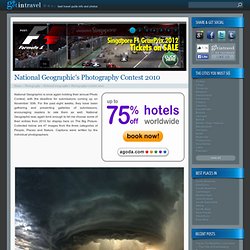 For the past eight weeks, they have been gathering and presenting galleries of submissions, encouraging readers to rate them as well. National Geographic was again kind enough to let me choose some of their entries from 2010 for display here on The Big Picture. Collected below are 47 images from the three categories of People, Places and Nature. Captions were written by the individual photographers. Even More Photos on Boston Big Picture. Nature-Category-Winner-Aaron-Feinberg.jpg (900×600) Norway_102_by_lonelywolf2.jpg (1280×840) Houses With Amazing View. Houses With Amazing View Many of us want to have a vacation home or place where we can forget & get away with the daily rush of our lives.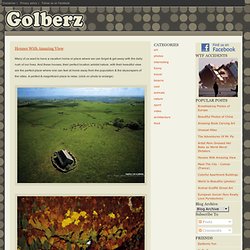 And these houses, their perfect location amidst nature, with their beautiful view are the perfect place where one can feel at home away from the population & the skyscrapers of the cities. A perfect & magnificent place to relax. (click on photo to enlarge) Author: Yann Arthus. Beautiful and Scary Roads for Driving. 15 минут после РАССВЕТА. Hong_Kong_Night_Skyline_non-HDR.jpg (4670×2000)
Absolutely Amazing Photography by Edgar Moskopp | smashingpicture.com.
---