Projects
look at us on the Behance Network
2wEW1.jpg (998×580)
How to Build a Queen Size Bunk Bed
If you've ever thought about how to properly hide a home defense handgun in your bedroom, this DIY guide from one of our customers here at LuckyGunner.com is pretty ingenious.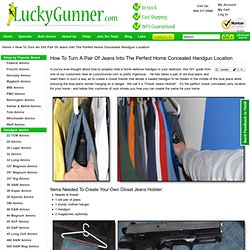 Do-it-yourself is a popular topic online: there are hundreds of tutorials and how-tos. But most of them are too hard to replicate and require too much time, effort and skill.
Chu Moy designed a very popular headphone amplifier that's easy to build, and it can be built small enough to fit in a pocket, power supply and all. It's powerful enough to drive very inefficient headphones to thunderous volumes from even weak sources, and it sounds excellent considering that you can build a bare-bones CMoy amp for just US$20 , and a pretty nice amp for under $50.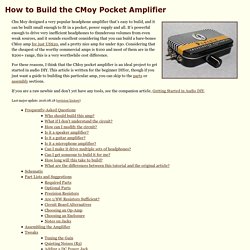 Thing in a Jar 7 inches by 4 inches, mason jar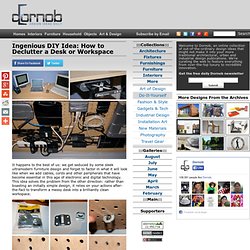 It happens to the best of us: we get seduced by some sleek ultramodern furniture design and forget to factor in what it will look like when we add cables, cords and other peripherals that have become essential in this age of electronic and digital technology.
Internet is filled with information and there are many site through which we stumble across whole day and night to find the right info about any particular thing.
Best 10 Sites for Tips and How-To's — TechnoZeast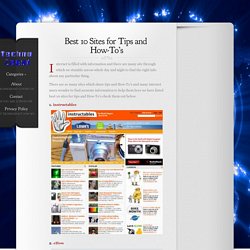 PirateBox is a self-contained mobile communication and file sharing device. Simply turn it on to transform any space into a free and open communications and file sharing network. Share (and chat!)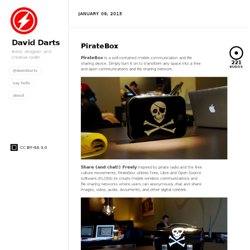 the online room planning platform - GET THE IDEA!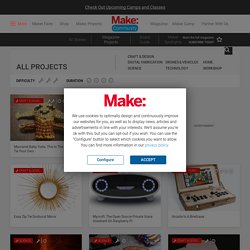 Explore our growing cookbook of DIY projects for the workshop, kitchen , garage, and backyard. Learn new skills, find family fun , build a robot or a rocket . Get started in electronics and use new platforms like Raspberry Pi and Arduino to power your inventions. Get inspired and start making something today.