Webcomics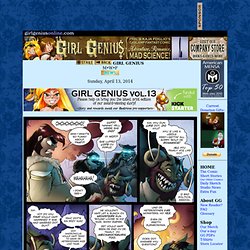 Girl Genius is written by Professors Phil & Kaja Foglio of TPU, with drawings by Prof. P. Foglio. Volume One was inked by Brian Snoddy. Volumes Two and Three were colored by Mark McNabb.
Errant Story » Archive » [CT] Don't
Freefall 00001
The unfeasible archive of Beaver and Steve!
Earthsong ~ An Online Graphic Novel by Crystal Yates
Wooden Rose
Gaia | Fantasy Webcomic Comic Graphic Novel | » Archive » Shadowdancers 006
Mortal Half Chapter 7, Page 30
Mortal Half Chapter 15, Page 15 Announcement!- December 2013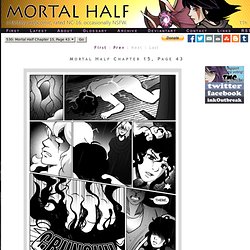 Strays Online - Page 219
- Home
April 13, 2012, at 12:00 AM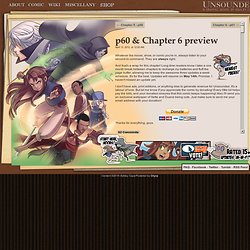 Unsounded
Devilbear: The Grimoires of Bearalzebub Webcomic
Home - Twokinds - Next Update: Thursday
Grrl Power - Archives
The Other Grey Meat - TOGM Glorious TOGM!
Tres politique
Witch Hunter :: Chapter 1 - Page 34
Amazing Agent Luna :: File 03 - Page 28
Amazing Agent Jennifer :: Control Agent
Aoi House :: Something Deeper
January 1, 2014 - Still behind on updates, but at least the story's current again! In the meantime, Kris has FINALLY rebuilt and updated the main White Lightning Productions website! To celebrate that, he's extended WLP's holiday sale through the month of January- all shirts 20% off, books 10%-20% off, and more! December 4, 2013 - Thanks for making our IndieGoGo project a success! As a show of appreciation (and, more importantly, to reduce inventory for tax time), here's the extended/ongoing HOLIDAY SALE over at WLP! Discounts on shirts and books, pre-orders on Peter is the Wolf 2, all sorts of stuff!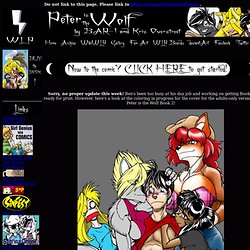 PETER IS THE WOLF by BAR-1 & Kris Overstreet
OCTOBER 30, 2013 I'm contributing art, along with Shouri on colors, to the Nelvana of the Northern Lights Kickstarter. Ends on Nov. 1st, so check it out! Also, Eerie Cuties volume 3 is at the printer and will ship mid-November. We're taking orders right now at our store.
Eerie Cuties :: Your dearest friend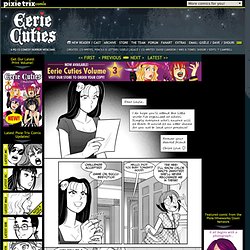 To wet your appetite with the bonus story found in our new EC book, here's a sample page of the 8 page print-exclusive bonus story.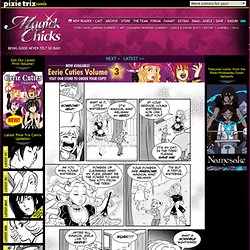 Magick Chicks :: tis but a trifle
I showed Shiei a cover of Larry Welz's Cherry #12 the other day and asked her to imagine Aoi House's Echiboo in Sandy's hand there instead of a gerbil. Well, Shiei did better than just imagine... she actually put Echiboo on the cover!!
Vampire Cheerleaders :: Big Big Finish