websites
Get flash to fully experience Pearltrees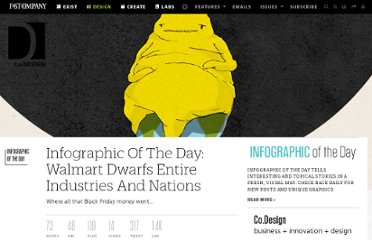 Walmart is always good for destroying your faith in humanity on Black Friday, and this year was no exception : By day's end, reports emerged from stores across the country of biblical struggles over waffle makers, pepper-spraying, and even at least one shooting.
It's that time of year. Resolutions. And for many, losing weight and getting in shape are on the top of the list of things people resolve to do. I bet it's also one of the least completed goals for people. One of the challenges is sticking with a fitness plan, and as I embark on my half marathon training I thought I'd share some inspiration fitness quotes from across the web. Take a look:
COLORLESS.
The latest poverty and income figures came out this week, and boy are they disturbing.
What is important to you 2011-ongoing It's easy to get caught up in the day-to-day and forget what really matters to you.