Cool Kid Blogs To Link To
Apr 10 You Can't Always Get What You Want I almost titled this "Stop adding this stuff to your cart Jordan, you can't ever have it."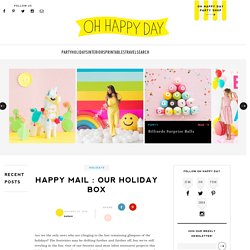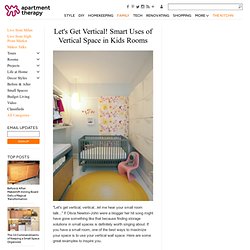 Name: Adele (10 months)Location: United States For Adele's room, Greg and I wanted something fun, bright, and cheerful, and a little bit geeky/steampunk without taking over the room with nerdiness (we'd considered, and dismissed, Portal, Mario, and pirate-ninja). I quickly latched onto a cheerful (5-legged) octopus image I'd seen somewhere and a bedding set that mixed a bunch of contrasting but color coordinated prints in a very fun way.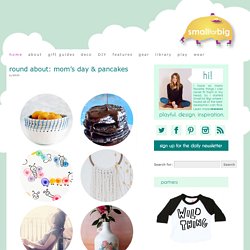 Small for Big — Modern Toys - Eco-Friendly Toys - Design Stuff for Baby | Small for Big
Let's see, this week was all over the place. I sketched stuffed animals, gathered up DIY's, created printable trees, sketched a new paper doll project (stay tuned!) and in general, played catch up after spending part of last week traveling and shmoozing. It was good actually, to get reacquainted with my life!
Do you dream of traveling to Scotland? Smoky whisky, lilting brogues, family tartans, medieval castles, bagpipes, mythical creatures, verdant backdrops – all that and more makes Scotland easy to fall in love with, something my family discovered first hand while visiting the small, incredibly vibrant country peopled with some of the most welcoming folk in Europe. And though my husband and I are used to overnight travel and jet lag, this was the very first time my kids had gone beyond the limits of the Caribbean. Adventures by Disney invited us to join them as a family to experience an abbreviated version of their Scotland itinerary, and after a proper night's sleep, both kids proved themselves seasoned travelers, excited to go exploring from the minute the sun came up until long after the stars appeared in sprays across the inky night sky.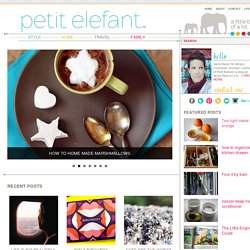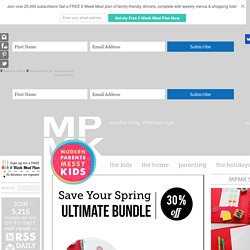 Need some great kid art and creativity ideas? Look no further. I'm super excited to introduce you guys to Rachelle today. Her blog, TinkerLab, is an AMAZING resource for growing creative, innovative, critical thinking kids.
Mini Must Have®: Style For The Small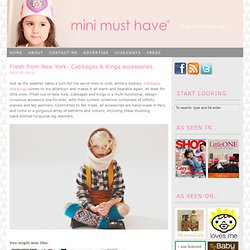 Just as the weather takes a turn for the worst here in cold, wintery Sydney, Cabbages and Kings comes to my attention and makes it all warm and bearable again. At least for little ones. Fresh out of New York, Cabbages and Kings is a multi-functional, design-conscious accessory line for kids, with their current collection comprised of infinity scarves and leg warmers.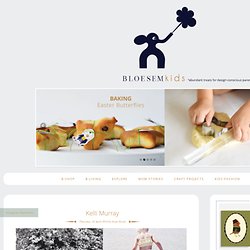 intro
Thursday, 10 April 2014 by Irene Hoofs If you haven't followed this illustrator, graphic designer and all around crafty lady on instagram yet, you should get right to it! Kelli also has a beautiful website. How do these mamas do it? #BinstaMommies ..
The last blog post. You would think I wouldn't really know what to say, and you would actually be right. How do you say thank you to people you do not even know.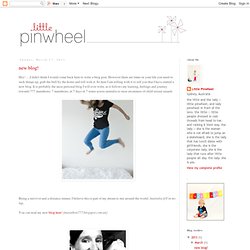 Little Pinwheel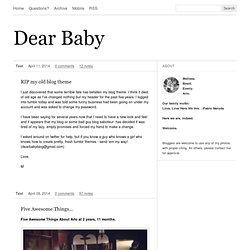 This Thing Called Yoga… If you follow me on instagram, you've seen my head first dive into the world of yoga this year. It started innocently enough. A few girlfriends of mine participated in a yoga challenge where each day you try a different post. After seeing them stand on their hands and balance on their arms, I thought - I want to try! It all looked gymnasticky in a way that the 6 year old inside me always longs for.
Dear Baby
for the little ones | kenziepoo.com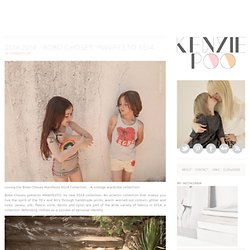 Loving the Bobo Choses Manifesto SS14 Collection… A vintage wardrobe collection! Bobo Choses presents MANIFESTO, its new SS14 collection. An eclectic collection that makes you live the spirit of the 70's and 80's through handmade prints, warm worned-out colours, glitter and lurex. Jersey, silk, fleece, voile, denim and nylon are part of the wide variety of fabrics in SS14, a collection defending clothes as a symbol of personal identity.
Welcome to A Beautiful Mess! We're Elsie Larson and Emma Chapman. We're sisters. Together we own A Beautiful Mess, a women's lifestyle company focused on creating happiness every day through a homemade lifestyle. On this blog we share home decor projects, recipes, and crafts, as well as bits of our life here in Missouri.
giddygiddy
The last few months has sped past us like a rocket! Way back in February, my husband (who happens to be my partner in all things fun and creative) officially registered us for an art show called Open Studios. Open Studios allows artists of every medium and every level to participate and show their stuff to the public. For both of us who have only made art for recreation, this was a pretty scary way to light a fire under us. So our goal was set: 4 months to make art that we would want to show. Since that fateful decision in February, we have dedicated our weekends to experimenting with acrylics, collage, plaster, spray paint, stencils, ink, digital media and charcoal.
happy holidays! we had a lovely christmas break over here. i can't believe how quickly it came and went. on christmas eve we invited some friends over and had a relaxing dinner. artichoke dip, honey roasted ham, beer cheese soup, along with plenty of christmas cookies and a giant present shaped cake that our friends so thoughtfully made for us. after opening up our christmas jammies and watching christmas movies, we tucked the kids into bed and popped a bottle of champagne for santa duty. the next morning the kids were up by 6:30 and rushing down the stairs to see if santa had come. good news... he did. i made a delicious soup inspired by the big kids grandmother. she makes a ham and bean soup with the leftover ham from the night before. i made a few changes, but it was easy and delicious. this is what i did...
The Frecklewonder BLOG
I've been walking around with this post in my head all week. And you know what? When the time came to finally sit down and actually type it (and believe me, I waited until the 11th hour, born a procrastinator) I found myself absolutely paralyzed by the blinking cursor. How do I start? What do I say here?
Modern Kiddo - Where vintage and modern style for kids meet.
Ooooh lalala I love vintage jewelry! And one of my absolute favorites are vintage enamel flower pins from the 60s. Colorful and bold…girlie but graphic, they are like having a secret little garden in your jewelry box! Just take a look: I've been collecting vintage enamel pins for years and just love the variety I've unearthed. The flower pins come in all shapes, sizes and colors.