Cool Kid Blogs To Link To
ADD Resources
Oh Happy Day! Apartment Therapy Ohdeedoh. Name: Adele (10 months)Location: United States For Adele's room, Greg and I wanted something fun, bright, and cheerful, and a little bit geeky/steampunk without taking over the room with nerdiness (we'd considered, and dismissed, Portal, Mario, and pirate-ninja).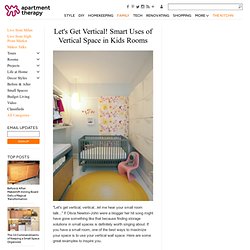 I quickly latched onto a cheerful (5-legged) octopus image I'd seen somewhere and a bedding set that mixed a bunch of contrasting but color coordinated prints in a very fun way. Small for Big — Modern Toys - Eco-Friendly Toys - Design Stuff for Baby | Small for Big. Petit Elefant. Modern Parents Messy Kids. Mini Must Have®: Style For The Small. Intro. Little Pinwheel. Dear Baby. For the little ones | kenziepoo.com.
About Elsie.... Welcome to A Beautiful Mess!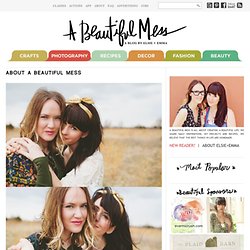 We're Elsie Larson and Emma Chapman. We're sisters. Together we own A Beautiful Mess, a women's lifestyle company focused on creating happiness every day through a homemade lifestyle. On this blog we share home decor projects, recipes, and crafts, as well as bits of our life here in Missouri. Giddygiddy.
Design & Style
BLEUBIRD VINTAGE OFFICIAL BLOG. The Frecklewonder BLOG. Modern Kiddo - Where vintage and modern style for kids meet.
---