Organization/Design
Audible gasp. 4687885570_bfd3088056_b. How To Clean Your House in 20 Minutes a Day for 30 Days | Apartment Therapy Chicago. When I first learned to clean my own place, I thought Saturday had to be an all day clean-a-thon.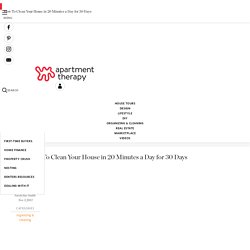 I didn't really have a concept of how to balance the work load during the week so weekends could be reserved for larger projects or even you know…fun! Now I clean in 20 minutes a day — every day — and things just seem to take care of themselves. Here's a glimpse at the schedule I use! No one said you had to do everything at once and even when time seems short, if you can manage one task a day, things should start to work themselves out.
Moss carpet for your bathroom. 10 Most Awesome Floors Ever Created | Floorstoyourhome. Posted on January 8, 2010 by Frank A new part 2 of this article is now posted here!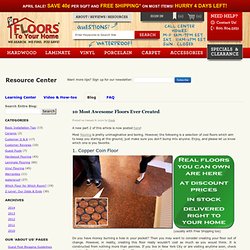 Most flooring is pretty unimaginative and boring. However, the following is a selection of cool floors which aim to keep you staring at the ground; just make sure you don't bump into anyone. Enjoy, and please let us know which one is you favorite. Make your own housecleaning products. Making your own cleaning products is a good way to save money and control the use of chemicals in your home.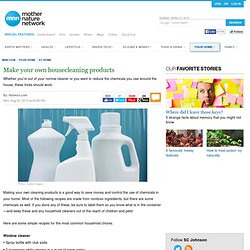 Most of the following recipes are made from nontoxic ingredients, but there are some chemicals as well. If you store any of these, be sure to label them so you know what is in the container —and keep these and any household cleaners out of the reach of children and pets!
---