Food
Testing juicers for you | EUJUICERS.COM.
The 29 Healthiest Foods on the Planet | Belly Bytes. Fruits 01.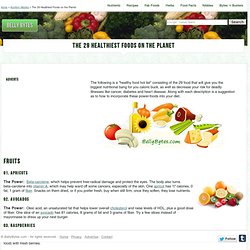 Apricots. Mark's Daily Apple. Primal Blueprint. John Robbins Official Site. 7 Day Detox - Weight Loss Diet Plan - Detox Diets. In my quest to strike a middle ground between eating out and eating sprouts, I've done GOOP's liquid harvest (yay!)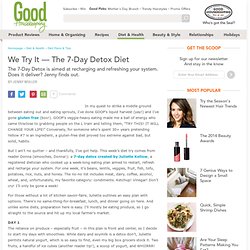 And I've gone gluten free (boo!). GOOP's veggie-heavy eating made me a ball of energy who came thisclose to grabbing people on the L train and telling them, "TRY THIS! IT WILL CHANGE YOUR LIFE!" Conversely, for someone who's spent 30+ years pretending Yellow #7 is an ingredient, a gluten-free diet proved too extreme against bad, but solid, habits. But I ain't no quitter – and thankfully, I've got help.
---