Fitness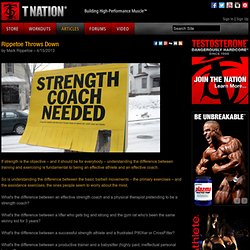 by Mark Rippetoe – 4/15/2013
Rippetoe Throws Down
My Mad Methods - Fitness is Function Workout Plan
Morning Yoga for Flexibility
No Equipment, no problem: 92 Crossfit Workouts without equipment Written by "> | posted in Workouts | 72 Comments Over the weekend I had a workout in the local park adjacent Kitsilano Beach (an area in Vancouver). We had access to a pull-up station next to the basketball courts, so what workout would make sense?
Van Yoga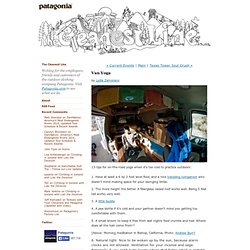 by Lydia Zamorano 13 tips for on-the-road yoga when it's too cold to practice outdoors: 1. Have at least a 6 by 3 foot level floor, and a nice traveling companion who doesn't mind making space for your swinging limbs. 2.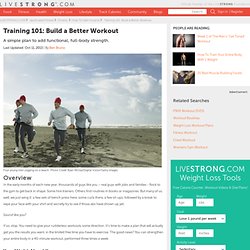 Training 101: Build A Better Workout
I n the early months of each new year, thousands of guys like you – real guys with jobs and families - flock to the gym to get back in shape. Some hire trainers. Others find routines in books or magazines. But many of us, well, we just wing it: a few sets of bench press here, some curls there, a few sit-ups, followed by a break to wipe your face with your shirt and secretly try to see if those abs have shown up yet.