Kev_acdal
Now I don't want to over sell this, so I'm going to be conservative and simply say, that these are... The Best Brownies In The WORLD. I know, big statement. They're called Slutty Brownies because they're oh so easy, and more than a little bit filthy. They're best served warm from the oven, with good quality vanilla ice cream (devastatingly I didn't have any in the freezer this time, so I guess I'll just have to make them again). They take about 45mins to make, including baking time.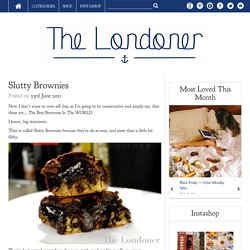 Slutty Brownies - StumbleUpon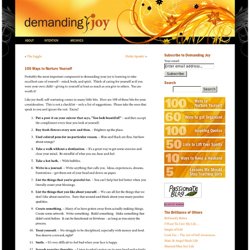 100 Ways to Nurture Yourself & Demanding Joy - StumbleUpon
Probably the most important component to demanding your joy is learning to take excellent care of yourself – mind, body, and spirit. Think of caring for yourself as if you were your own child – giving to yourself at least as much as you give to others. You are worth it! Like joy itself, self-nurturing comes in many little bits. Here are 100 of those bits for your consideration. This is not a checklist – only a list of suggestions.
Party Rules - StumbleUpon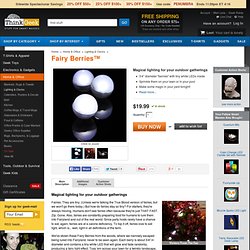 Fairies. They are tiny. (Unless we're talking the True Blood version of fairies, but we won't go there today.) But how do fairies stay so tiny? For starters, they're always moving.
Fairy Berries™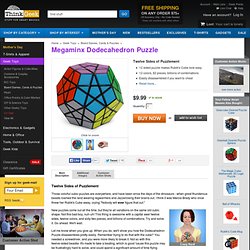 Those colorful cubic puzzles are everywhere, and have been since the days of the dinosaurs - when great thunderous beasts roamed the land wearing legwarmers and Jazzercising their brains out. I think it was Marcia Brady who once threw her Rubik's Cube away, crying "Nobody will ever figure that out." New puzzles come out all the time, but they're all variations on the same old cubic shape. Not this bad boy, nuh-uh!
Megaminx Duodecahedron Puzzle
Multi-Color LED Lightbulb w/Remote