Random
The Useless Web - StumbleUpon
Eel slap!
Koalas to the Max dot Com
How commercial airplanes SHOULD be laid out
The GIR Soundboard
Warp Starfield - JavaScript (JS1K) and HTML5 Canvas demo by Kevin Roast
The Drunken Moogle : 1 of 31
Harmony
swf (application/x-shockwave-flash Object)
The Idea Swap
thing.19335677.l.jpg (JPEG Image, 300x300 pixels)
Famous World Ideologies, as explained by references to Cows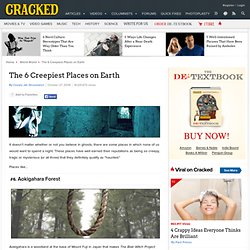 It doesn't matter whether or not you believe in ghosts, there are some places in which none of us would want to spend a night. These places have well earned their reputations as being so creepy, tragic or mysterious (or all three) that they definitely qualify as "haunted."
The 6 Creepiest Places on Earth
prisonbreak.jpg (JPEG Image, 630x417 pixels)
10 cents a minute
b3d8c111f742d0aab89169f9c07971ac.jpg (JPEG Image, 800x879 pixels) - Scaled (64%)
What would we do without technology?
Abandoned Technology Scattered Across The Globe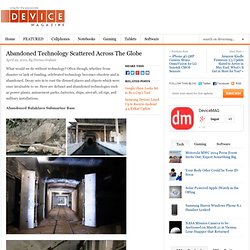 The Best Obnoxious Responses To Misspellings On Facebook | someecards.com
2011-02-14.jpg (JPEG Image, 760x3389 pixels)
50 Things I Am Not Allowed To Do At Hogwarts
I'm sure you've come across Fred & Friend products before at your local indie store and might not have even known it. Last weekend I was cruising around town and stopped at an indie store only to find one whole corner of the place dedicated to Fred & Friend products.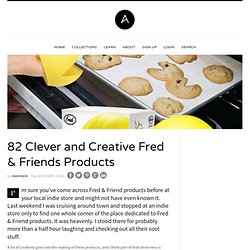 82 Clever and Creative Fred & Friends Products
115500.gif (GIF Image, 640x480 pixels)
THE_REAL_SHAT • Closeup of the "Where's George?" word bubble stamp...
This Monday January 10, 2011 will be a National Holiday in Japan. Sejin No Hi (Coming of Age Day) is a big event in Japanese culture.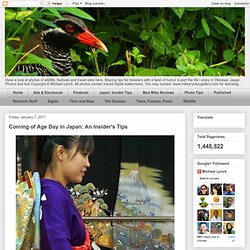 Mike's Ryukyu Gallery: Coming of Age Day in Japan: An Insider's Tips
Helpful Tyler Durden
12DaysOfChristmasInfographic.jpg (JPEG Image, 1150x5257 pixels)
25 Cartoons You Never Knew Were Voiced By Celebrities: Pics, Videos, Links, News
The Rules of a Gentleman
That's Not OCD, You're Just a Slacker
Of all the random pictures floating about the internet that I've run into in the past few weeks, this is the one that really got me: Here's the text: A 23-year old medical student makes lists of all the tasks that he must accomplish each day.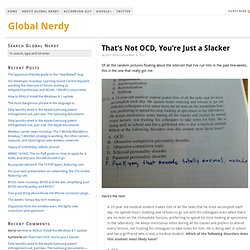 Taking control of climate change - Climate Change Political and Editorial Cartoons
A lady about 8 months pregnant got on a bus.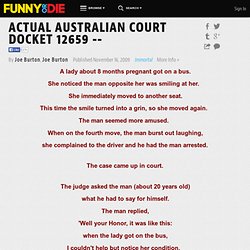 ACTUAL AUSTRALIAN COURT DOCKET 12659 -- from Joe Burton
"How To Bullshit Your Way Through Any Essay" by K W Schroeder - CollegeHumor Article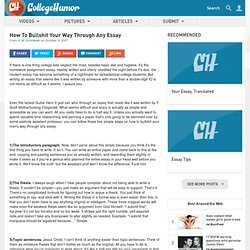 If there is one thing college kids neglect the most, besides basic diet and hygiene, it's the homework assignment essay.
DEAR BLANK, PLEASE BLANK - Pìcame – Visual arts smugglers.
Un progetto ironico e geniale di Jared Wunsch e Hans Johnson. Le stampe si possono acquistare online ma la cosa più divertente è inviare le proprie submission e vedersele pubblicate sul sito.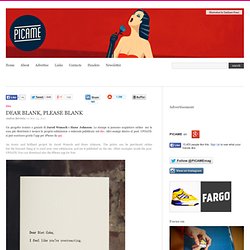 Honest logos by @Viktor | Designerscouch #thecritiquenetwork
Welcome to the " Notes From Chris" gallery.
Todd Lamb Notes From Chris Gallery