Design
Get flash to fully experience Pearltrees
Dazzled by dangling gardens, but wish you could have one of your own?
To heck with YouTube and Farmville; my new favorite online timesucker is Pinterest!
Stryker, June 23, 2010 In this roundup you will find some stunning, creative and unique furniture design ideas.
Photos via BRC Designs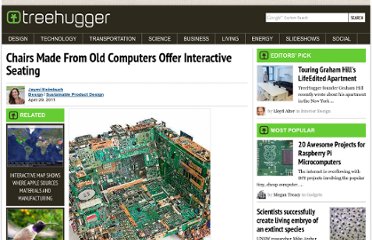 This incredible all-in-one furniture set from Matroshka is still looking for funding – so if you want to have one you might need to become an investor. Named after Russian nesting dolls, this remarkable furniture collection packs down to just 13 square feet but includes: bookshelves, a double bed, corner couch, dinner table, four stools, working space, drawers, a wardrobe and additional storage.