Cooking
Miss Charming's Crazy & Dirty Recipes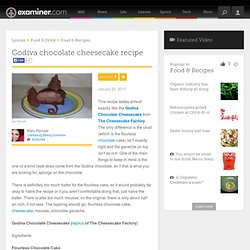 This recipe tastes almost exactly like the Godiva Chocolate Cheesecake from The Cheesecake Factory. The only difference is the crust (which is the flourless chocolate cake) isn't exactly right and the ganache on top isn't as rich.
Godiva chocolate cheesecake recipe - Clarksburg baking
Macaroni and Cheese including Black and Bleu, Bacon Bacon and Vegan Mac
Calorie Counter (CalorieLab)
Homemade butter is easy, relatively quick to make and amazingly delicious.
makes » how to make butter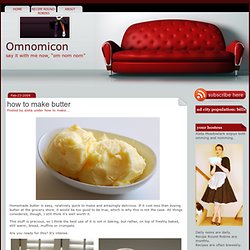 I have been on a search for the best waffle that is light and crispy and guess what?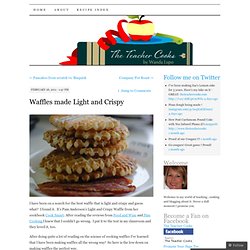 Waffles made Light and Crispy | The Teacher Cooks