Fasion and Beauty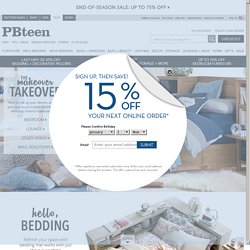 We now offer international shipping through global provider, Borderfree. As you shop, you will see prices in your selected currency. You can change where you would like to ship your items in the top right corner of our website. To learn more about international shipping, please visit our International Orders page. Some items are not eligible for international shipping. Please look for eligibility notifications on our product pages, or view our guidelines to see which items are ineligible.
Anti-Acne Honey Cinnamon Mask!
1 Minute DIY : Olive Oil + Honey Mask
DIY Makeup Remover
How To Thicken hair by thickenhair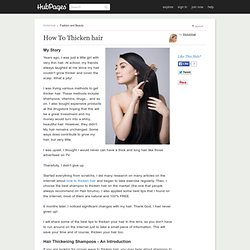 My Story Years ago, I was just a little girl with very thin hair. At school, my friends always laughed at me since my hair couldn't grow thicker and cover the scalp. What a pity! I was trying various methods to get thicker hair.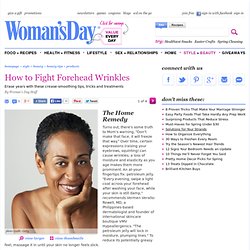 1. This cream is a wrinkle treatment and a daily moisturizer. It contains retinol (a vitamin A derivative that stimulates collagen and elastin production), plus hyaluronic acid to hydrate skin and SPF 30 to protect against UV rays. Neutrogena Rapid Wrinkle Repair Moisturizer SPF 30, $21.99; at drugstores. 2.
How to Get Rid of Forehead Wrinkles - Prevent Forehead Lines and Wrinkles
There are several big name commercial treatments for itchy scalp and dandruff, but most of them are made with harsh chemicals that are harmful to the environment and your health. It is understandable that folks who suffer from itchy scalp or dandruff would be willing to try just about anything to make the itching go away and to avoid embarrassing flakes in their hair or on their clothes. But before you reach for that expensive dandruff shampoo or that chemical-laden scalp treatment, check out these natural, do-it-yourself itchy scalp and dandruff treatments that are inexpensive and much eco-friendlier. You don't need to purchase expensive specialty shampoos and scalp treatments to have a flake-free and non-itchy scalp. Avoid the unnecessary packaging, harsh chemicals and the expense by trying all natural at home remedies that have been used for generations.
How to Prevent Dandruff and Itchy Scalp with Natural DIY Treatments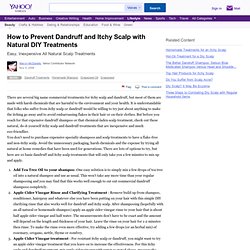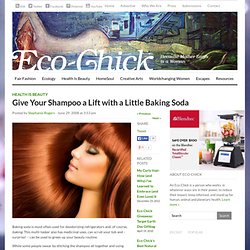 Give Your Shampoo a Lift with a Little Baking Soda » Eco
Baking soda is most often used for deodorizing refrigerators and, of course, baking. This multi-tasker also has medicinal uses, can scrub your tub and – surprise! – can be used to green up your beauty routine. While some people swear by ditching the shampoo all together and using baking soda instead, my trial of that last year didn't go so well.
I Heart Wedding Dress: Lace Back Wedding Dresses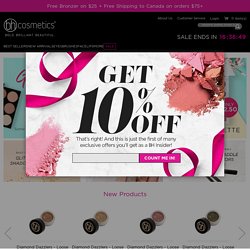 We offer not only our own brand of makeup, but we also offer an excellent selection of Jenni Rivera makeup and cosmetics to give you even more choice in your makeup palettes. Glamorize Your Eyes Here at BH Cosmetics we believe that looking gorgeous and feeling fabulous go hand-in-hand. Makeup palettes are something that belong in every woman's dresser because each and every lady out there deserves to feel like a goddess all day long. Whether you are using the neutral tones of an eyeshadow palette for a casual day look, or whether you're upping the glam factor with shimmery, smoky colors of an eyeshadow palette for a night out on the town, BHCosmetics has the perfect product for you. BH Cosmetics offers endless color combinations and each palette is perfect for green, brown, hazel, and blue eyes!
'Brandy ♥ Melville USA
SNEAKERS - SHOES
Women's Sweaters When it's cold outside, a women's sweater in a cool shape is the perfect alternative to dressing frumpy and down. Free People has a wide variety of women's sweater to choose from that don't sacrifice style for warmth. Snag one up with an intricate pattern, a striking color, a cropped length, voluminous sleeves, or sequined detailing. Made from rich materials like wool, cashmere, and cotton blends, our women's sweaters are perfect for transitioning from the office to evening looks.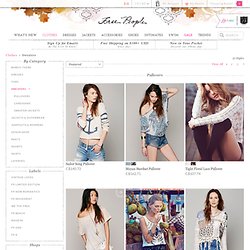 Sweaters for Women | Boutique Sweaters at Free People
Women's Sweaters,Fashion Sweaters Sale Online
When I was in China last summer, I remember noticing that most girls had ponytails tied with a scrunchie with bunny ears. I could never pull this off, but thought it was adorable, and kept it in mind for an Easter DIY. It's a great way to use fabric scraps, a simple accessory to wear at an Easter party, and a sweet Easter gift for a little girl. When I was done with the DIY, I saw that there was a similar one on YouTube.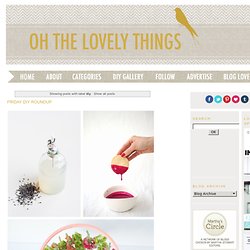 Christian Louboutin
Pretty Please Us Blog: Your guide to fashion, beauty, style & everything else in between.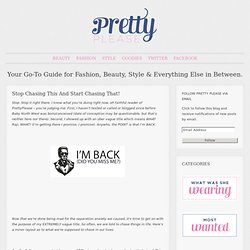 You know it's bad when those 5 words have become your mantra. I, like many 20-somethings, 30-somethings, 40-somethings, etc, was stuck in a major career rut. I had a flexible schedule, I was good at my job, I was getting paid enough to live a comfortable life, and I loved my co-workers. I was thankful to have my job.. BUT.. the catch? Wrong industry, wrong job, wrong fit.