Recipes
A cupcake for every day of the month. Yummly | The best site for recipes, recommendations, food and cooking. Top 25 Delicious Breakfast Hacks. Stately Sandwiches.
Recipes / Morning shake: 1 banana, 4-5 strawberries, 1/2 c. blueberries, 1 peach (peeled), heaping cup (or more) fresh spinach, splash soy milk, 1 TBSP Greek yogurt, 2 tsp honey, 1/2 cup crushed ice. Green Smoothie Cups. Featured Ingredient: Coconut Water Bored stiff of H2O?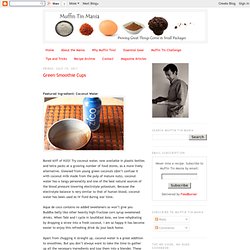 Try coconut water, now available in plastic bottles and tetra packs at a growing number of food stores, as a more lively alternative. Gleaned from young green coconuts (don't confuse it with coconut milk made from the pulp of mature nuts), coconut water has a tangy personality and one of the best natural sources of the blood pressure lowering electrolyte potassium. Frozen Pizza. I love the convenience of having pizzas in my freezer for quick meals when there is no time to cook, however I have never tasted a frozen pizza that was as good as my own.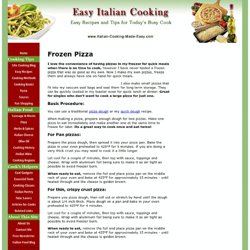 Now I make my own pizzas, freeze them and always have one on hand for quick meals. I also make small pizzas that fit into my vaccum seal bags and seal them for long term storage. They can be quickly cooked in my toaster oven for quick lunch or dinner. Great for singles who don't want to cook a large pizza for just one. Basic Procedure: 15 Ways to Stuff a Mushroom. By Angie McGowan | Photo Above: Food52 Thanksgiving will be here before we know it.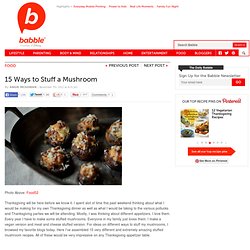 I spent alot of time this past weekend thinking about what I would be making for my own Thanksgiving dinner as well as what I would be taking to the various potlucks and Thanksgiving parties we will be attending. Mostly, I was thinking about different appetizers. I love them.
---