Recipes
Recipes / Morning shake: 1 banana, 4-5 strawberries, 1/2 c. blueberries, 1 peach (peeled), heaping cup (or more) fresh spinach, splash soy milk, 1 TBSP Greek yogurt, 2 tsp honey, 1/2 cup crushed ice.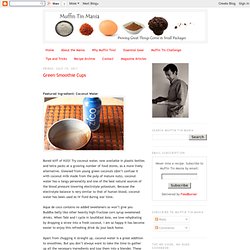 Muffin Tin Mania: Green Smoothie Cups
Featured Ingredient: Coconut Water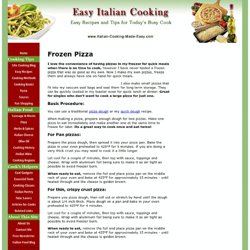 Frozen Pizza
I love the convenience of having pizzas in my freezer for quick meals when there is no time to cook, however I have never tasted a frozen pizza that was as good as my own. Now I make my own pizzas, freeze them and always have one on hand for quick meals.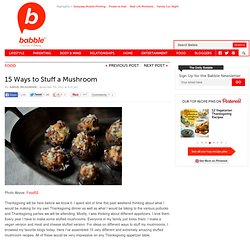 Photo Above: Food52 Thanksgiving will be here before we know it.
15 Ways to Stuff a Mushroom
20 brilliant things to make in a jar
Posted on December 01, 2011 in Fashion & Accessories by Caroline