Stratégie RS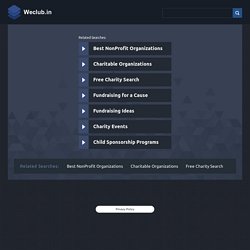 Workshop W2C10 : Social Engagement
Le WEC, Web Expert Club, rassemble des professionnels du Web qui partagent leurs expériences et usages du Web à travers des vidéos pédagogiques , d'un carnet d'adresse partagé et de rencontres live en ligne et hors ligne , afin d'accélérer l'adoption des meilleures pratiques et de booster le développement de leur activité.
CREFF.pdf (Objet application/pdf)
Il devient de plus en plus important que le contenu soit adapté aux canaux privilégiés, aux signaux numériques, aux étapes du cycle de vie et aux besoins des clients.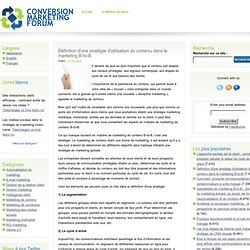 Définition d'une stratégie d'utilisation du contenu dans le marketing B-to-B |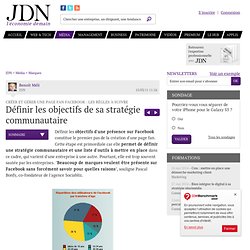 Définir les objectifs d'une présence sur Facebook constitue le premier pas de la création d'une page fan.
Définir les objectifs de sa stratégie communautaire - Page fan Facebook
SOCIAL MEDIA STRATEGY | Steve Latham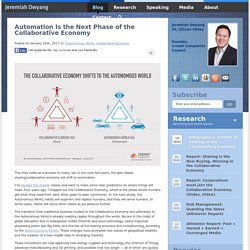 The crowd is bypassing traditional companies by sharing goods, services, space, and money with each other in the Sharing Economy. People are being empowered to build their own goods in the Maker Movement by crowd funding, tapping global marketplaces, and preparing to accelerate this with 3D printing.