Food
Sesame Fruit-and-Nut Bars Recipe
2 cup(s) raw walnut pieces 1 cup(s) raw white sesame seeds 1 cup(s) dried tart cherries 1/2 teaspoon(s) coarse sea salt , such as Maldon or Celtic 4 tablespoon(s) raw coconut butter 3 tablespoon(s) agave nectar or dark honey Preheat oven to 325 degrees F. Line an 8 inch square baking pan with parchment paper.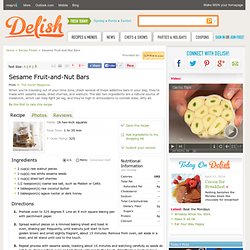 Chocolate-Cherry Snack Bars Recipe
Megan's Granola Recipe
Try this energy-boosting granola breakfast to start your day - it's good for you! Difficulty and servings Makes 15 servings Preparation and cooking times Prep 10 mins Cook 25 mins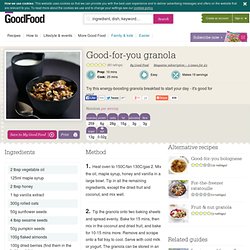 Good-for-you granola recipe
And it's not even my birthday… Proving that good taste doesn't stop at what we wear and how we live is literally a piece of cake! We decided to stir things up this week and step into the kitchen to craft this special edition, edible DIY. Everyone knows that true style is all about layering mixed with little pops of surprise…so channel your inner Betty Crocker and sink your sweet tooth into this wildly colorful dessert that's a feast for both the taste buds and the eyes!
P.S.- I made this...
Just Love Cookin': Estonian Kringel
Scroll down for the english version Vi se intampla si voua ca Duminicile sa va doriti doar comfort food? Mie mi se intampla mereu. *__* Aveam pe lista de asteptare acest Kringel estonian de ceva vreme, si astazi in sfarsit i-a venit randul. Se face rapid si usor, si e de mare efect. Nu mai e nevoie sa va mai spun cat e de bun… Marginile sunt crocante, dulci, cu aroma de scortisoara, iar miezul super pufos. Puteti dubla cantitatile si face doua, sau unul mai mare, fiindca va asigur ca se va termina in no time.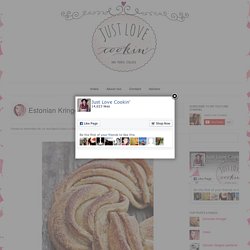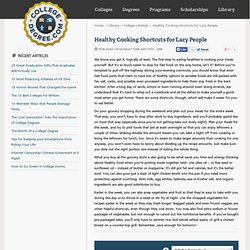 Healthy Cooking Shortcuts for Lazy People
We know you get it, logically at least. The first step to eating healthier is cooking your meals yourself. But it's so much easier to stop for fast food on the way home, isn't it? Before you're tempted to pull off the highway during your evening commute, you should know that even fast food joints that claim to have lots of healthy options or sensible foods are still packed with fat, salt, carbs, and possibly even processed ingredients to help them stay fresh in the back kitchen. After a long day of work, school or even running around town doing errands, we understand that it's hard to whip out a cookbook and all the dishes to make yourself a good meal when you get home. There are some shortcuts, though, which will make it easier for you to eat better.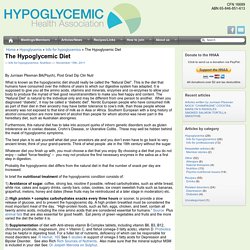 By Jurriaan Plesman BA(Psych), Post Grad Dip Clin Nutr What is known as the hypoglycemic diet should really be called the "Natural Diet". This is the diet that humans have consumed over the millions of years to which our digestive system has adapted. The "Natural Diet" is natural to the individual only and may be different from one person to another. Nordic European people who have consumed milk as part of their diet in their ancestry may have better tolerance to cow's milk, than those people whose ancestry was not exposed to that kind of milk as in Asia or Africa.
Hypoglycemic Health Association of Australia - The Hypoglycemic Diet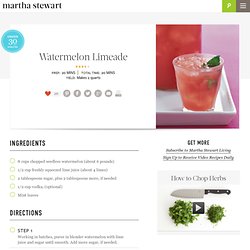 Save to your Collections Sorry for the inconvenience! Saving is temporarily unavailable as we work through a few kinks in our new recipe design (we hope you like it!). Don't worry, your collections are safe and you'll be able to save recipes again very soon. Review this Recipe Reviewing recipes is temporarily unavailable as we work through a few kinks in our new recipe design.