Food
Sesame Fruit-and-Nut Bars Recipe
2 cup(s) raw walnut pieces 1 cup(s) raw white sesame seeds 1 cup(s) dried tart cherries 1/2 teaspoon(s) coarse sea salt, such as Maldon or Celtic 4 tablespoon(s) raw coconut butter 3 tablespoon(s) agave nectar or dark honey Preheat oven to 325 degrees F. Line an 8 inch square baking pan with parchment paper.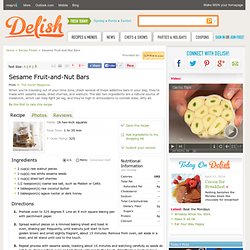 Chocolate-Cherry Snack Bars Recipe
Megan's Granola Recipe
Good-for-you granola recipe
Just Love Cookin': Estonian Kringel
Vi se intampla si voua ca Duminicile sa va doriti doar comfort food? Mie mi se intampla mereu. Aveam pe lista de asteptare acest Kringel estonian de ceva vreme, si astazi in sfarsit i-a venit randul. Se face rapid si usor, si e de mare efect. Nu mai e nevoie sa va mai spun cat e de bun… Marginile sunt crocante, dulci, cu aroma de scortisoara, iar miezul pufos. Puteti face doua, dubland cantitatile, sau puteti face unul singur, mai mare, din cantitatile duble, fiindca va asigur ca se va termina cat ati zice "kringel".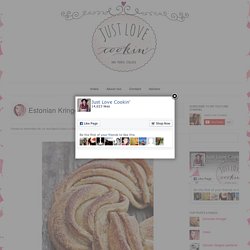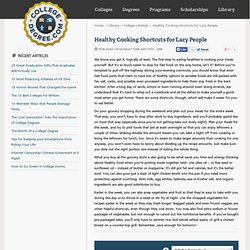 Healthy Cooking Shortcuts for Lazy People
We know you get it, logically at least. The first step to eating healthier is cooking your meals yourself. But it's so much easier to stop for fast food on the way home, isn't it? Before you're tempted to pull off the highway during your evening commute, you should know that even fast food joints that claim to have lots of healthy options or sensible foods are still packed with fat, salt, carbs, and possibly even processed ingredients to help them stay fresh in the back kitchen. After a long day of work, school or even running around town doing errands, we understand that it's hard to whip out a cookbook and all the dishes to make yourself a good meal when you get home. There are some shortcuts, though, which will make it easier for you to eat better.
Budget Bytes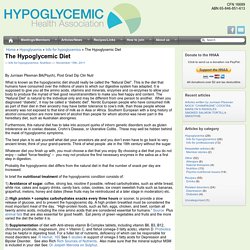 By Jurriaan Plesman BA(Psych), Post Grad Dip Clin Nutr What is known as the hypoglycemic diet should really be called the "Natural Diet". This is the diet that humans have consumed over the millions of years to which our digestive system has adapted. The "Natural Diet" is natural to the individual only and may be different from one person to another. It is said to provide he right combination of amino acid, vitamins and minerals from the food we eat.
Hypoglycemic Health Association of Australia - The Hypoglycemic Diet
Watermelon Limeade