Thinspire
Calories in Foods Calories - Breakfast Food Breakfast Cereals Breakfast Bars Pancakes Jelly/Jam Calories in Breads Bread Bagels Croissants Donuts Muffins Calories in Starches Whole Grains Potatoes Rice Pasta Noodles Calories in Fats/Sugars Butter/Margarine Fats/Cooking Oils Toppings/Syrups Sugar ENERGY BALANCE The food and drink we consume in our daily diet provides the energy and nutrients we need to stay healthy and energetic. our personal calorie needs vary according to our weight, age, gender and activity level, but "on average" women need about 2000 calories a day to maintain their energy balance and keep their weight stable. Men need about 2500 a day. The energy content of stored body fat is about 3500 calories, so a 500 calorie deficit is needed each day in order to lose one pound.
Calories in Food, Calorie Content, Exercise to Burn Calories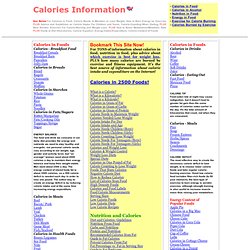 Calorie Calculator... find out how many calories you burn doing an activity
Free Tool that shows calories burned by exercise or other activities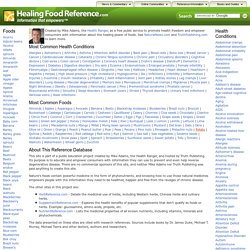 Created by Mike Adams, the Health Ranger, as a free public service to promote health freedom and empower consumers with information about the healing power of foods. See NaturalNews.com and TruthPublishing.com to learn more.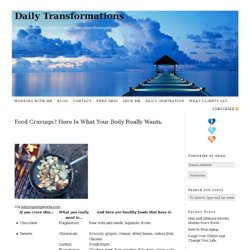 Chocolate Magnesium Raw nuts and seeds, legumes, fruits Sweets Chromium