Economics
This is a list of important publications in economics, organized by field.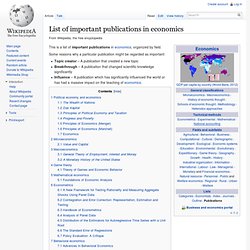 List of important publications in economics
Classical Economics vs. The Exploitation Theory - George Reisman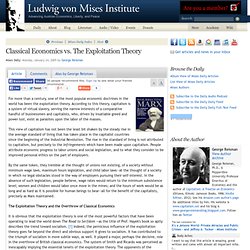 For more than a century, one of the most popular economic doctrines in the world has been the exploitation theory. According to this theory, capitalism is a system of virtual slavery, serving the narrow interests of a comparative handful of businessmen and capitalists, who, driven by insatiable greed and power lust, exist as parasites upon the labor of the masses. This view of capitalism has not been the least bit shaken by the steady rise in the average standard of living that has taken place in the capitalist countries since the beginning of the Industrial Revolution.
WebEc - WWW Resources in Economics - Framed
AS, A2 & IB Economics Revision Notes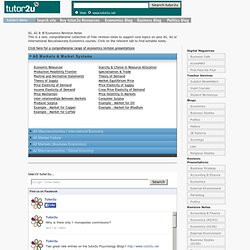 Economics Revision Notes for AS, A2 & IB Economics