Recipes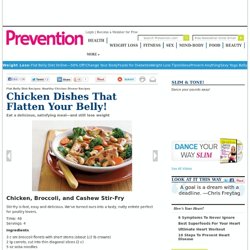 Stir-fry is fast, easy and delicious. We've turned ours into a tasty, nutty entrée perfect for poultry lovers. Time: 40 Servings: 4 Ingredients 3 c sm broccoli florets with short stems (about 1/2 lb crowns) 2 lg carrots, cut into thin diagonal slices (2 c) 5 oz soba noodles 1 Tbsp olive oil 1 Tbsp minced fresh ginger 3 lg cloves garlic, minced 2 boneless, skinless chicken breast halves (6 oz each), sliced crosswise 1 Tbsp reduced-sodium soy sauce 1 tsp toasted sesame oil 3 med scallions, thinly sliced (about 1/2 c) 1/2 c reduced-sodium, fat-free chicken broth 1/2 c raw, unsalted cashews (3 oz), lightly toasted (MUFA) Directions
Flat Belly Diet Recipes: Healthy Chicken Dinner Recipes
www.familyfreshcooking.com/wp-content/uploads/2012/03/Project-Lunch-Box-30-Days-Family-Fresh-Cooking.pdf
You know in the food court at the mall when they hand out those tasty samples at the asian restaurants?
Bourbon Chicken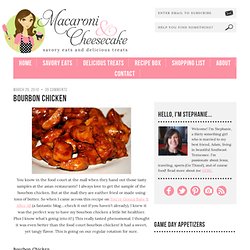 Honey Spiced Glazed Chicken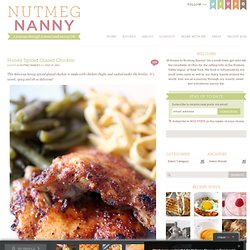 Honey Spiced Glazed Chicken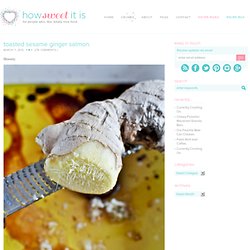 Heeeey. Right now, I'm staring blankly at this picture of hairy ginger. Sort of freaky right?
Toasted Sesame Ginger Salmon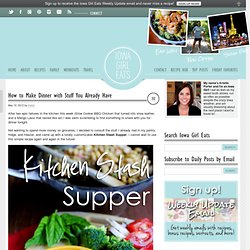 How to Make Dinner with Stuff You Already Have
After two epic failures in the kitchen this week (Slow Cooker BBQ Chicken that turned into shoe leather, and a Mango Lassi that tasted like air) I was semi scrambling to find something to share with you for dinner tonight. Not wanting to spend more money on groceries, I decided to consult the stuff I already had in my pantry, fridge, and freezer, and came up with a totally customizable Kitchen Stash Supper.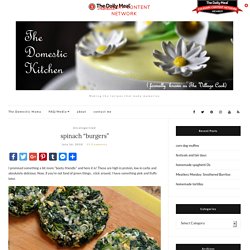 spinach "burgers" - The Domestic Mama
I promised something a bit more "booty-friendly" and here it is! These are high in protein, low in carbs and absolutely delicious.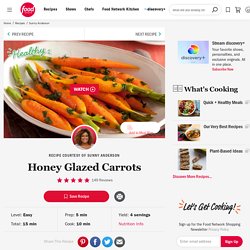 Honey Glazed Carrots Recipe : Sunny Anderson : Recipes
Ingredients Salt 1 pound baby carrots 2 tablespoons butter 2 tablespoons honey 1 tablespoon lemon juice Freshly ground black pepper 1/4 cup chopped flat-leaf parsley Directions
Yukon Gold Potatoes: Jacques Pepin Style Recipe : Rachael Ray : Recipes
Springtime in southwest Idaho is strange. And by strange I mean annoying and highly unpredictable.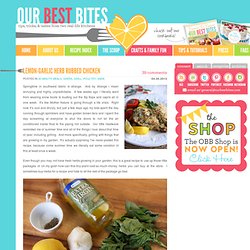 Lemon-Garlic Herb Rubbed Chicken
Tuna Pasta in Creamy Tomato Sauce
It's been a long time since I last posted what I been cooking in my kitchen.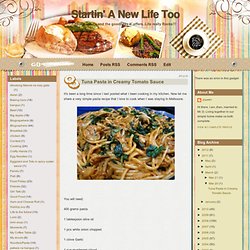 Before we begin cooking, let me tell you briefly what happened last Sunday.
» Recipe #31: TUNA PESTO PASTA with Clara Olé Mga Luto Ni Lola
Tuna Pasta With Garlic And Tomatoes | Recipes | Yummy.ph - the Philippine online recipe database
Here's a healthy pasta recipe that you can enjoy when you're on a tight budget. Serves 6
General Tso's Chicken
Nick Stellino - Breaded Ham and Cheese Sandwich