Recipes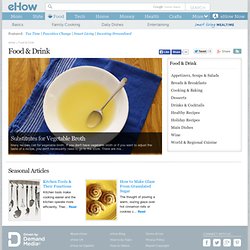 Burger Emporium When it comes to backyard barbecues, there's nothing a like hot juicy burger right off the grill. We've all had the classic with lettuce and tomato, but have you ever had a burger with watermelon? Or how about topped with short ribs?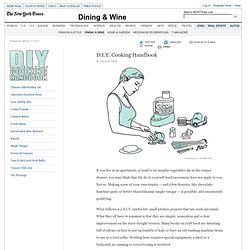 D.I.Y. Cooking Handbook - Interactive Feature
You don't need stoneware crocks or special jars to make kimchi. You do need a large bowl and multiple containers. When you become confident, you can add radishes and turnips, but this is the basic formula, from a new book on preserving called "Tart and Sweet" by Kelly Geary and Jessie Knadler. The carrots are not strictly traditional, but I particularly like their crunch.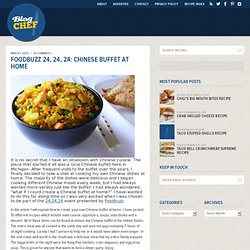 It is no secret that I have an obsession with Chinese cuisine. The place that started it all was a local Chinese buffet here in Michigan. After frequent visits to the buffet over the years, I finally decided to take a stab at cooking my own Chinese dishes at home. The majority of the dishes were delicious and I began cooking different Chinese meals every week, but I had always wanted more variety just like the buffet. I had always wondered, "what if I could create a Chinese buffet at home?" I have wanted to do this for along time so I was very excited when I was chosen to be part of the 24,24,24 event presented by Foodbuzz .
Oh, how I LOVE these little cuties!
Chicken Teriyaki Recipe
A couple weeks ago Giz over at Equal Opportunity Kitchen posted a recipe for Cauliflower Pancakes . They sounded & looked wonderful to me so the head of yellow cauliflower in our fridge was quickly marked for pancakes. When I mentioned them in my weekly menu Dawn at Vanilla Sugar said she hoped there would be cheese in them. Well that was like a light bulb going on over my head. Of course there would be cheese in them! Cheese & cayenne!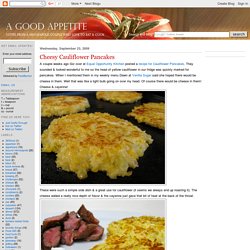 Fried Apple Pies Recipe : Bobby Flay
Ingredients Pie Dough: 3 cups all-purpose flour 2 teaspoons kosher salt 2 teaspoons sugar 1 cup (2 sticks) unsalted butter, very cold, cut into 16 pieces 1/4 cup lard, very cold, cut into 4 pieces 8 to 12 tablespoons ice water Directions Whisk the flour with the salt and sugar in a large bowl.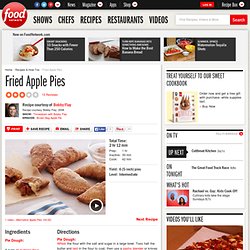 Apple Pie Baked in a Bag Recipe :
This is a pie made in Southern, Wis., by a company called the Elegant Farmer. It's owned by Dan and Karen, and she found the recipe in Texas. They've been making them for about 20 years, selling them at their general store and bakery near their farm where they have pick-your-own-apples and pumpkins. They also sell all over the country, including Texas, so the pie has gone full circle. The apples they use in their pies come from Michigan and the crust is not your typical pie dough — it's sort of cookie-like but has lard in it (except the version they make for Whole Foods, which uses vegetable shortening). The brown paper bag helps cook the apples long enough without over baking and over browning the crust, plus they stay juicy.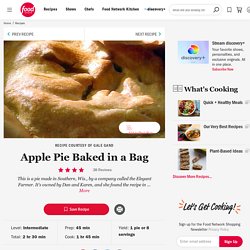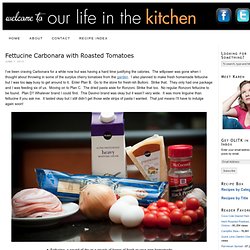 I've been craving Carbonara for a while now but was having a hard time justifying the calories. The willpower was gone when I thought about throwing in some of the surplus cherry tomatoes from the garden . I also planned to make fresh homemade fettucine but I was too lazy busy to get around to it. Enter Plan B.