Food
Lamb Shanks | A Slice of Cherry Pie. I used 2 lamb shanks when I made this but you could use the same quantities for 4, as this makes plenty of sauce.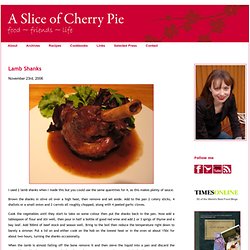 Brown the shanks in olive oil over a high heat, then remove and set aside. Add to the pan 2 celery sticks, 4 shallots or a small onion and 2 carrots all roughly chopped, along with 4 peeled garlic cloves. Cook the vegetables until they start to take on some colour then put the shanks back in the pan. Now add a tablespoon of flour and stir well, then pour in half a bottle of good red wine and add 2 or 3 sprigs of thyme and a bay leaf. Add 500ml of beef stock and season well. General Tao's Tofu. Fresh Lemon Rice. Serving size: Complete recipe Calories 2263 Calories from Fat 458 % Daily Value* Total Fat 52 g80.5%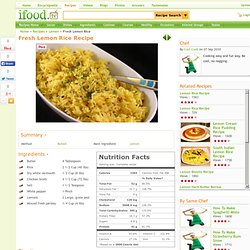 Zucchini Bisque Recipe. Creamy Au Gratin Potatoes Recipe. Mom's Zucchini Bread Recipe. Peach Cobbler. Preheat oven to 350 degrees.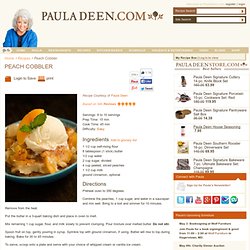 Combine the peaches, 1 cup sugar, and water in a saucepan and mix well. Bring to a boil and simmer for 10 minutes. Remove from the heat. Put the butter in a 3-quart baking dish and place in oven to melt. Barbecue: Cherry-Smoked Vietnamese-Flavored Ribs. I love writing for Serious Eats and constantly creating new recipes but since I'm producing well over 50 grilling recipes a year, I rarely find myself revisiting these blogged recipes.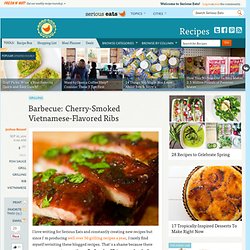 That's a shame because there are so many great ones—these ribs done in a Vietnamese-inspired marinade, then slow smoked over cherry wood are a fine example. This was actually one of my first creations in my shiny new smoker years ago. Even though they were pretty stellar, I quickly delved into deeper exploration of different styles of barbecue ribs and these became a forgotten memory.
Until a couple weeks ago! Colcannon Recipe : The Long Week and The Quick Supper | A Slice of Cherry Pie. Thank goodness it's Friday tomorrow, I'm shattered.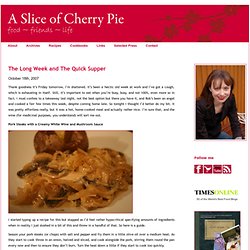 It's been a hectic old week at work and I've got a cough, which is exhausting in itself. Still, it's important to eat when you're busy, busy, and not 100%, even more so in fact. Spaghetti Carbonara II Recipe. Lemon-Baked Cod Recipe - Food.com - 135272. Shrimp Scampi Recipe : Food Network Kitchens. Sole Meuniere - The Classic French Mediterranean Recipe - Easy and Authentic. Shrimp in Garlic Recipe - Gambas al Ajillo Recipe Tapas - Spanish Garlic Shrimp Tapa.
One of the most common tapas of Spain, gambas al ajillo is quick, easy and FULL of garlic flavor.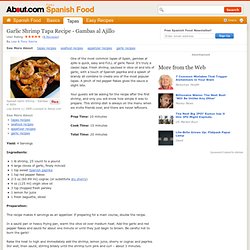 It's truly a classic tapa. Fresh shrimp, sauteed in olive oil and lots of garlic, with a touch of Spanish paprika and a splash of brandy all combine to create one of the most popular tapas. A pinch of red pepper flakes gives the sauce a slight bite. Your guests will be asking for the recipe after the first shrimp, and only you will know how simple it was to prepare. This shrimp dish is always on the menu when we invite friends over, and there are never leftovers. Apricot-Glazed Chicken Recipe at Epicurious. Photo by Ditte Isager yield Makes 8 servings active time 30 min total time 9 1/ hr (includes marinating) The overnight marinade means you just have to pop these deliciously sticky drumsticks in the oven when you're ready.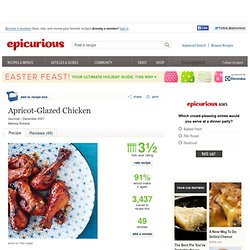 It also means that they're packed with classic Asian sweet-and-sour flavors that appeal to younger palates. Asian Glazed Drumsticks. These Asian inspired drumsticks are finger lickin' good!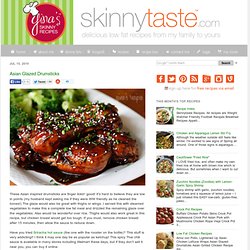 It's hard to believe they are low in points (my husband kept asking me if they were WW friendly as he cleaned the bones!) The glaze would also be great with thighs or wings. I served this with steamed vegetables to make this a complete low fat meal and drizzled the remaining glaze over the vegetables. Also would be wonderful over rice. Thighs would also work great in this recipe, but chicken breast would get too tough. Chicken Legs Grilled Recipe - Food.com - 97340. Dinner Recipe: Baked "Fried" Chicken | Apartment Therapy The Kitchn. After about half an hour in the hot oven, the chicken emerges: juicy, crispy, intensely flavored – just like fried, except without the guilt.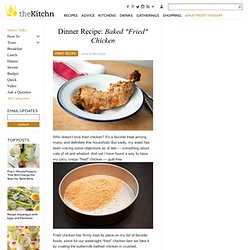 Baked "Fried" Chicken serves 2 to 4 1 quart buttermilk1/2 onion, thinly sliced2 garlic cloves, smashed and peeled2 bay leaves4 teaspoons kosher salt, divided1 teaspoon freshly-ground black pepper, dividedTabasco sauce, enough to slightly color the buttermilk12 chicken parts (I used drumsticks and thighs)4 cups puffed-rice cereal1 1/2 teaspoons mustard powder3/4 teaspoons cayenne pepper In a large non-reactive bowl, whisk together buttermilk, onion, garlic, bay leaves, 2 teaspoons salt, 1/2 teaspoon pepper, and Tabasco.
Southern Dinner Recipe: Country Captain Chicken | Apartment Therapy The Kitchn. So what is Country Captain exactly?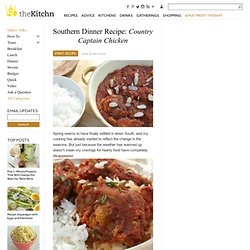 Well, basically it's just a braised chicken dish, made spicy with a curry-spiced tomato sauce and rounded out with the sweetness of currants or raisins. The exact origination remains fuzzy, but most say it began in the Georgia city of Savannah, once an important port to the spice trade. Skinless Chicken Thighs with Shallots in Red Wine Vinegar (Poulet Au Vinaigre) This popular French chicken dish, made with vinegar, shallots, and white wine is quick and easy to make. Red wine vinegar gives it an intense, tangy flavor, that mellows as it simmers. Shallots are similar to onions, and are always a staple in my house along with onions and garlic. They can transform any ordinary dish and make it extraordinary. The ease of this dish makes it perfect for a busy weeknight dinner.
I hope you all had a wonderful holiday. Chicken Noodle Casserole Recipe - Tasty Chicken Casserole With Noodles and Mushrooms. Try this tasty chicken noodle casserole. It's made with chopped vegetables, sliced mushrooms, and a little white wine, baked with herb and butter bread crumbs on top. Ingredients: 4 ounces medium noodles4 tablespoons butter6 to 8 ounces sliced mushrooms1/2 cup thinly sliced celery1/2 cup chopped onion1 small carrot, grated 4 tablespoons flour1 teaspoon salt1/4 teaspoon pepper 1/2 teaspoon herb seasoning mixture or dried leaf thyme1 1/2 cups milk1/2 cup chicken broth2 cups cooked diced chicken4 ounces egg noodles, cooked and drained1/4 cup dry white wine - or substitute more chicken broth1/2 cup fine dry bread crumbs1 tablespoon melted butter2 tablespoons green onions or freshly chopped parsley, optional.
Dry Soup. Bacon Wrapped Pesto Chicken Recipe. Chicken Piccata with Capers Recipe. Chicken and Chorizo Pasta | A Slice of Cherry Pie. This pasta dish was just what we needed tonight to fill us up and warm us through. Ingredients2 chicken breasts sliced into bite-sized pieces1 uncooked chorizo sausage cut into rounds about half inch thick1 red onion, halved and sliced1 red or yellow pepper, chopped1 400g tin of chopped tomatoes1 glass of red winePasta of your choice 1. Cook enough pasta for 4 people in salted water and set aside. 2. Fry the chicken in olive oil until just cooked through and remove from the pan. Chicken with Mushroom Cream Sauce Recipe. Ingredients 1 5-pound roasting chicken, cut into serving pieces (bone-in, skin on)Flour, salt and pepper1 cup grapeseed oil, or canola oil (or other high smoke point oil)Butter1/4 cup rich chicken broth1 small onion, chopped1/2 pound fresh mushrooms, sliced1 clove of garlic, crushed1/2 cup sour cream1/2 cup heavy creamSalt and pepper Note: If you don't have some homemade chicken stock available, you can simmer the giblets (gizzards and heart, not the liver) and neck in a cup or two of water to make some stock.
Method. A Classic French Dish Adapted for the British Kitchen | A Slice of Cherry Pie. Rose Wine Chicken. Mongolian Beef. Beef and Red Wine Stew with Dumplings | A Slice of Cherry Pie. Kalbi (Korean Barbequed Beef Short Ribs) Recipe : Lemon/Rosemary Steak Rub Recipe.
---