Life
100 Tips About Life, People, and Happiness - StumbleUpon. 1.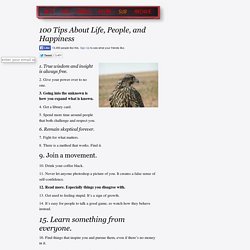 True wisdom and insight is always free. 2. Give your power over to no one. 3. Going into the unknown is how you expand what is known. Below the belt! - StumbleUpon.
DIY. Yoga. Unusual (and fun) date ideas - StumbleUpon.
---