Technology
If you dont like the new Timeline feature on Facebook and want to view profiles in the old style, then TimelineRemove is the perfect extension for you. This tiny, but handy tool disables the new Facebook timeline feature and restores the classic look, without changing the timeline behavior for other visitors of your Facebook profile. The extension basically works by hiding the timeline, so you can view your own and others profiles in the old style.
TimeLineRemove.Com disable the new facebook timeline! ..: Remove facebook timeline
XnView is freeware software that allows you to view and convert graphic files. It's very fast and easy to use. But more importantly it supports more than 400 graphics formats!
Download XnView v1.98.6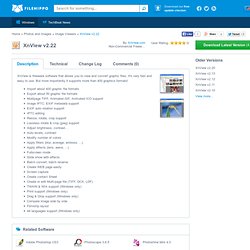 The apps on the iPad 2 are expected to undergo several upgrades with the next iPad. The iPad 3 is expected to feature a high-definition, 2048 x 1536 retina displayThe new iPad is very likely to sport either a dual-core or quad-core A6 processorIf the iPad gets a new HD display, an update of iMovie and digital textbooks seem inevitable (Wired) -- All indicators suggest Apple will unveil the iPad 3 during the first week of March.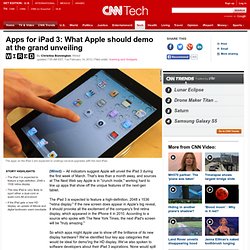 Apps for iPad 3: What Apple should demo at the grand unveiling