Blogging
Some of the best UK and Ireland Bloggers offer their advice on b
We often get asked what our top tips are for running a good blog, especially by people who are just starting out and want advice on how to write good posts, what they should be writing out and how to make sure people want to come back again and again. We thought we'd throw it out to you by asking what one piece of advice you would give to someone starting a blog. Here's what you said... Will McInnes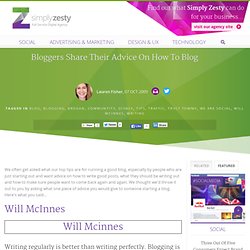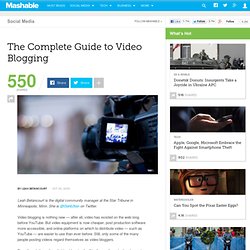 The Complete Guide to Video Blogging
Leah Betancourt is the digital community manager at the Star Tribune in Minneapolis, Minn.
Guest Post Parents, politicians, and educators often criticize video games as a waste of time that distract kids from healthier activities such as school, outdoor play, sports, and community service. Just one problem: Research is quickly proving the theory wrong and illustrating that gaming can be a beneficial and well-rounded part of a healthy, balanced media diet. Moreover, due to their interactivity, at odds with passive mediums such as television, kids' video games can actually be one of today's most powerful tools for sparking learning and creativity.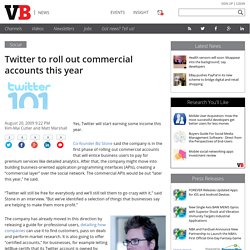 Twitter to roll out commercial accounts this year | VentureBeat
40 Ways to Deliver Killer Blog Content | chrisbrogan.com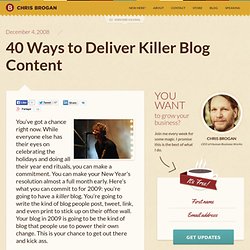 You've got a chance right now. While everyone else has their eyes on celebrating the holidays and doing all their year end rituals, you can make a commitment.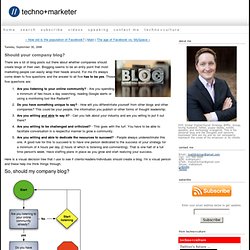 There are a lot of blog posts out there about whether companies should create blogs of their own.
Techno//Marketer: Should your company blog?