Food and recipes
The best-tasting food is the kind that comes from your own efforts, because victory tastes oh-so-sweet. Conquer KFC-style fried chicken, smoky barbecue, wood-fired pizza, five-minute bread, and other DIY delicacies with these great food-focused projects. Photo from The Pizza Hacker . We've previously tackled 10 clever kitchen repurposing tricks and food and drink hacks , but this here is a compendium of more involved, fare more awesome projects that actually create food and drinks you can brag about. 10. Put Your Chicken on a "Throne" for Crispy Skin and Moist Meat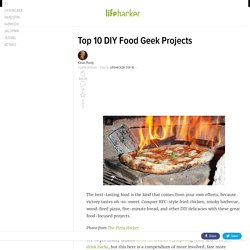 Ingredients 3 pounds sweet potatoes (about 4 large) 1 cup pecans 4 tablespoons unsalted butter , plus more for preparing baking dish 3/4 cup agave syrup, preferably amber 1/2 teaspoon ground cinnamon 1/2 teaspoon ground nutmeg 1/4 teaspoon cayenne pepper 1/2 teaspoon kosher salt 1/4 cup whiskey 2 cups crisp apples , peeled, cored, and sliced into 1-inch pieces Directions
Whiskey-Glazed Sweet Potatoes Recipe : Guy Fieri
Hellmann's® | Make It Real. Make it Different | Parmesan Crusted Chicken
Parmesan Crusted Chicken
Good Eats Roast Turkey Recipe : Alton Brown
Ingredients 1 (14 to 16 pound) frozen young turkey For the brine: 1 cup kosher salt 1/2 cup light brown sugar 1 gallon vegetable stock 1 tablespoon black peppercorns 1 1/2 teaspoons allspice berries 1 1/2 teaspoons chopped candied ginger 1 gallon heavily iced water For the aromatics:
How to Make Butterbeer, Universal Style! | bake me away!
Since December, I have tried four different kinds of butterbeer: boozy, hot, frozen, and non-frozen.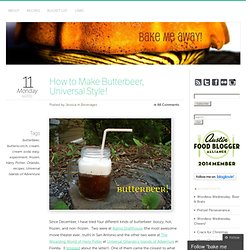 If you are going to the new Harry Potter theme park at Universal Islands of Adventure in Florida, you absolutely have to try the butter beer ; it's absolutely delectable!
Butter Beer Recipe's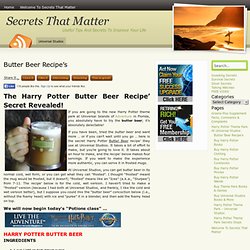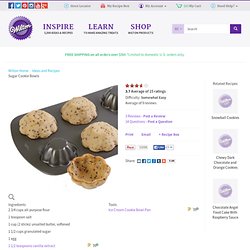 Step 1
Strawberry Whoopie Pies with a luscious strawberry meringue filling sandwiched in between.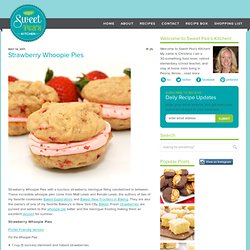 Strawberry Whoopie Pies
Ingredients
Almost-Famous Orange Milkshake Recipe : Food Network Kitchens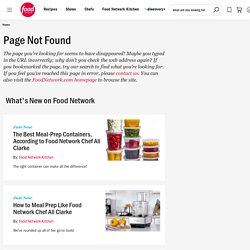 Captain Robert's Infamous Pyrates Blood Sauce 1 cup stolen red wine (dry), 1 shot of rum (cook drinks) 4 tbs Red Wine Vinegar, 1/2 cup molasses, 1 cup ketchup, 2 tbs Dijon Mustard, 1 ts Chili Powder, 2 tbs Worchestershire Sauce, 1 ts Celery Seeds, 1 ts Kosher Salt, 1/2 ts Curry Powder, 1 ts Ground Cumin, 1 tbs Cayenne Pepper optional: 1 tbs cooks own blood, 1 diced habanero Simmer tell thick, spread on the meat of something that died, that you then cooked over an open flame. Eat, receive praise.
Captain Robert - Captain Robert's Infamous Pyrates Blood
Whiskey-Glazed Sweet Potatoes Recipe : Guy Fieri
1. Basic Chicken Chop 1 onion, 1 celery stalk, 2 carrots and 1 tablespoon thyme; sauté in butter until tender. Season with salt and pepper.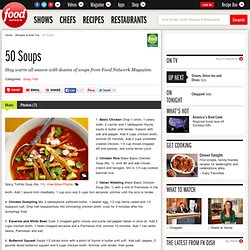 ksu_cupboard.pdf (application/pdf Object)
Franchise's Recipes - Durkee's - Famous Sauce
Nothing quite says comfort food like a bubbly batch of homemade macaroni and cheese.
Recipe for Macaroni and Cheese at Life
I am not going to be shy about it, this pasta is certainly a splurge. A deliciously scrumptious, I just might want to eat this every day for the rest of my life splurge. Not only is there heavenly heavy cream, but I also throw in some cream cheese and butter for good measure.
Recipe for Creamy Herb Fettuccine at Life
van de camps frozen breaded whitefish patty
craft ideas/ homemade gifts